This is the sixth of a series of posts looking at how to impact the veteran suicide epidemic using a public health approach. You can see the original overview post here. 
When we're talking about reducing service member, veteran, and military family (SMVF) suicide, we have to acknowledge the fact that it's happening. We can't deny it; SMVF suicide is impacting people daily. The tragedy of twenty veterans a day who take their own life is significant, but what is often not considered is the impact that the death by suicide has on others.
Another significant factor is the fact that the number of suicide attempts is much greater than the number of suicide deaths. According to the American Foundation for Suicide Prevention, there were over 47 thousand deaths by suicide in the U.S. in 2017. The number of suicide attempts? An estimated 1.4 million. And if the deaths by suicide are the tip of the iceberg, the number of people who have contemplated suicide within the past year is an even more staggeringly large number. For every death by suicide, there are three individuals who attempt to take their own life.
To put it another way? As of the writing of this blog, twenty veterans a day take their own life.
Sixty more will attempt to take their life. Every day.
Postvention is the term that is used to describe the actions that need to be taken after a death by suicide. Prevention, which is really what this series is about, describes the actions taken to keep someone from getting into a suicidal crisis; Intervention describes the actions that are taken to keep someone who is in crisis from taking their own life. The Centers for Disease Control's Technical Package identifies two areas that the community needs to consider in implementing postvention efforts: providing bereavement support for those in the community impacted by suicide, and providing support for suicide attempt survivors.
Provide Bereavement Support
One of the factors of suicide risk is exposure to other deaths by suicide. There is a statistic that six people are affected by one suicide that is often quoted when talking about those left behind. The fact is, the number can be significantly more than that. In a 2018 study, residents of Kentucky were asked about their personal exposure to suicide; the results of the study indicate that the number is likely closer to 135 people exposed to suicide risk. And this only asked survey recipients if they knew someone who died by suicide, and how many times it has happened.
This doesn't take into consideration the many others impacted; local coroners, first responders. Those tasked with helping the families of those who died to make sense of the tragedy. Those who have to remove the evidence of the event. I recently spoke with someone who does this; he said he's been called in to do this more times than he can count. One thing he said impacts me: "The coroner doesn't take everything, you know. They only take the remains and what's immediately around them. They don't take the time to dig the teeth out of the popcorn ceiling. I have to do that."
Brutal? Of course. But we're not going to make an impact on SMVF suicide if we're pulling our punches here. And this is not an attempt to guilt someone into not taking their own life; this is to have a tough conversation about the honest truth. Those whose lives are impacted by suicide require bereavement support, just as if their loved one died of natural causes.
Bereavement Support Resources
With so many people impacted by one suicide death, there is a necessity to consider the support for those who are left behind. This is a critical component to any community approach. Consider what happens after any other community tragedy: "counselors are standing by to support those affected." This happens during natural disasters and the all-too-frequent school shootings. The same thing is required for those who have been impacted by suicide. This article by Military One Source provides a great overview of how to respond to a SMVF death by suicide; it includes ways to cope with grief from suicide and parenting after suicide.
One of the leading organizations providing support for those impacted by SMVF suicide is the Tragedy Assistance Program for Survivors. Their suicide prevention and postvention team consists of experienced mental health professionals who have developed a best-practice suicide postvention model. This includes hosting a National Military Suicide Survivor Seminar, having a Survivor Care Team that reach out to new surviving family members, a peer mentor program that helps suicide survivors help others who have experience the same loss, and a suicide loss online community. All of this tells those left behind: you're not alone, no matter who much it feels like you are. And the cycle of deaths by suicide can be broken.
Provide Support for Attempt Survivors
As mentioned previously, the ratio of suicide attempts to deaths by suicide is significant. A number of studies identify that the presence of a prior suicide attempt is a significant risk factor for future suicide attempts; this study highlights that a history of suicide attempts in depressed patients is one of the predictors of future suicide attempts. A prior attempt leaves someone susceptible to future attempts.
Conversely, though, growth and healing is also possible after a suicide attempt that does not result in death. I personally have worked with veterans who survived a suicide attempt; every one of them I've worked with regret their actions, are glad that they did not die by suicide, and recognize that their life is better after the attempt. One common factor with them, of course, is that they sought treatment and help after their attempt; most of them said that the event scared them so much that they never wanted to get back to that place again.
Suggested Core Values for Attempt Survivors
An excellent resource for providing care for suicide attempt survivors is a report by the Suicide Attempt Survivors Task Force of the National Action Alliance for Suicide Prevention. Titled, The Way Forward: Pathways to Hope, Recovery, and Wellness with Insights from Lived Experience, the attempt survivors on the task force identified eight core values shared by many suicide attempt survivors. They are:
Foster hope and help people find meaning and purpose in life
Preserve dignity and counter stigma, shame, and discrimination
Connect people to peer supports
Promote community connectedness
Engage and support family and friends
Respect and support cultural, ethnic, and/or spiritual beliefs and traditions
Promote choice and collaboration in care
Provide timely access to care and support
Their recommendation is that all activities to help attempt survivors, or anyone who has been suicidal, should be consistent with these values.
The Cycle Begins Again
Postvention leads to prevention. The cycle starts all over again after a suicide death or attempt. In considering the values just mentioned, all of the protective factors that we've been talking about in this series…increasing connectedness, increasing economic stability, and improving education and awareness…are included in these. Just like the sun rises after the darkness of night, there will be a day after an attempt or death by suicide. Each of us individually, and all of us collectively, will have to determine what actions we will take to break the cycle.
Those who serve, those who served, and those who support them deserve every bit of help the community can give. That YOU Can give. Together, we can keep this tragedy from continuing to occur.
---
Do you want to help offset some of the costs of the Head Space and Timing Blog and Podcast? Want to show your appreciation and support? You can put some paper in the tip jar by going here or clicking the button below
Want to keep up with all of the Head Space and Timing content? Subscribe Here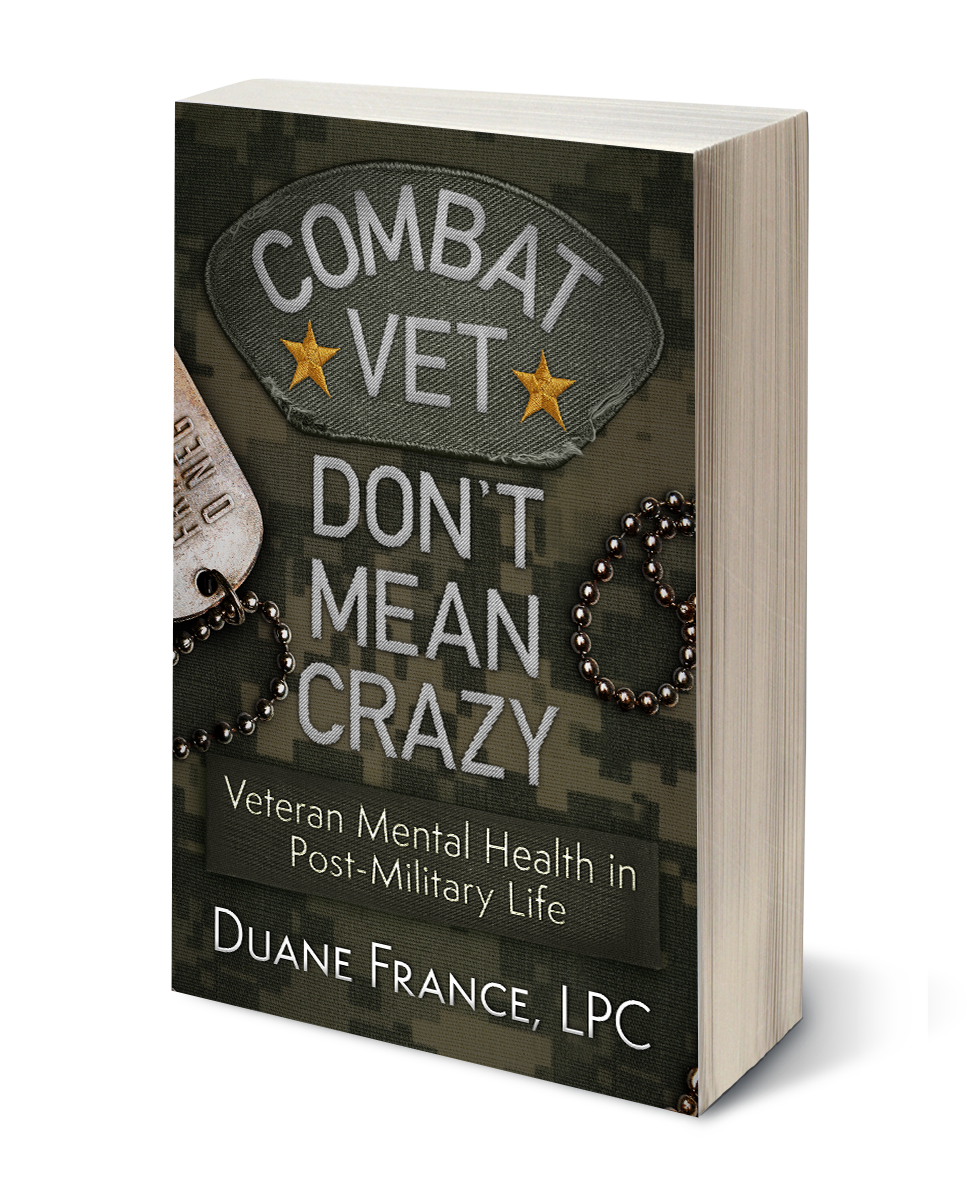 Want to learn more about veteran mental health? Check out the latest Head Space and Timing book


Check out what people are saying about it:
Overall 'Combat Vet Don't Mean Crazy' is a very well written, thought-provoking book. As usual, SFC France did a fantastic job! Being a combat veteran myself who has served in both Iraq and Afghanistan, I feel there's a lot of powerful information and tools in this book that you can put to use immediately – even as you're reading this book. Definitely an excellent read on those days of rest and/or distress. – J.C.