Seeking the Military Suicide Solution Podcast
A weekly podcast from Military Times examines the alarming rate of military and veterans suicide, offering new insights based on research and effective clinical and peer support practices in suicide prevention. Hosted by Duane France, a retired Army combat veteran and mental health counselor, and Shauna Springer, a psychologist, author and nationally recognized expert on initiatives to benefit the military community, the podcast aims to move beyond awareness to actionable strategies that can impact the rising suicide rate among service members, veterans, and their families.

Head Space and Timing Podcast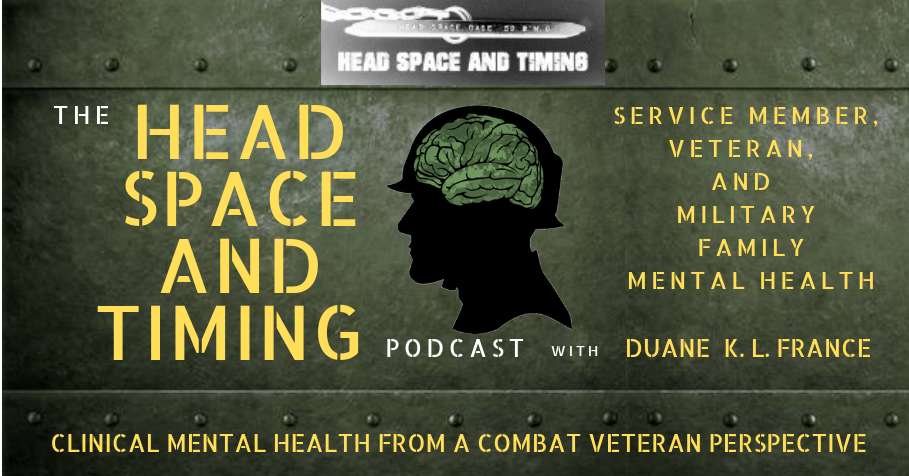 The psychological impact of military service is well known but less understood. Every Tuesday and Thursday, join combat veteran and clinical mental health counselor Duane France as he interviews mental health professionals, veterans, and those who support them about mental health and wellness. If you want to understand more about service member and veteran mental health, then this podcast is for you.
Listen from your browser below, or subscribe on your podcast player of choice by clicking on the icon