As a clinical mental health counselor and combat veteran, I often work with my fellow service members around challenges that they experience after leaving the service. They haven't had a lot of experience with military transition. They're not immediately skilled at interviewing, resume writing, or selecting professional business attire. For 22 years, the only tie I owned was for my dress uniform and the only "interview" I attended was my promotion boards. My "resume" was my Enlisted Record Brief (and, way back in the day, my DDForm 2A).
When I decided to start writing about veteran mental health, I kept these things in mind. The response has been overwhelming, and encouraging. Not for me, but for the message I'm trying to get out there.
Veterans are hurting. They're hurting because the challenge of transition is more than they anticipated. They're hurting because combat and military experience affected them more than they thought. To be honest, we're hurting ourselves by being inflexible. Withdrawing. Checking out. And we're better than that.
I thought I would share some of the ways that that this website can help change some of that.
For the Veteran
A lot of current and former service members have reached out and let me know that something they read here helped them. Made them remember where they came from. Helped them to start a conversation with someone that they cared about. Gave them the ability to articulate the unspoken words inside of them. I know, because I've been there. I know what it feels like to stare out of a window at a life that seems disconnected from where I was.
Returning Home from Combat
When I returned from Afghanistan in '09, I was two weeks removed from a firefight. I had a good changeover with the unit that replaced us. I knew their schedule (because it was our own) and I was thinking to myself, "They're headed out today. They should be getting to COP Monti now. They're on the route now."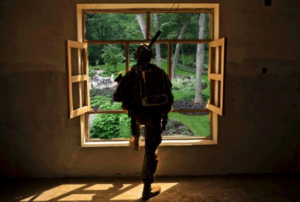 Wanting to, and Not Wanting to, Talk
While this was happening, I was helping a family member build a deck. He was acting like nothing was going on…which, for him, it wasn't. I was screaming in my head, "Don't you know what's happening right now? There's a @$%@#$ war going on!" For days, I wanted him to acknowledge it, to ask me about it, to let me tell him the real deal. At the end of the week, after we had finished for the day, we were leaning back drinking a cold beer. He finally said, quietly, "So what was it like over there?" At that precise moment, I didn't want to tell him. I didn't know how to tell him. So I said, "You know. Rough." That was it. Twelve months of combat summed up in three words and two periods.
Sound familiar? But it doesn't have to stay that way forever. If you're a veteran, find a post that speaks to something in your experience. Print it out, and give it to someone so they can understand where you're coming from. Give it to your spouse, or your kids, or your therapist. Send it to a coworker. It can start a conversation.
For Family Members and Others Who Support Veterans
In the same manner, some of these posts can start a conversation. I've had parents and spouses of veterans tell me that it's helped them understand. It's helped them start a conversation with their veteran. For many in a veteran's life, you both want to know, and don't want to know. You want to approach, and at the same time, don't know how to.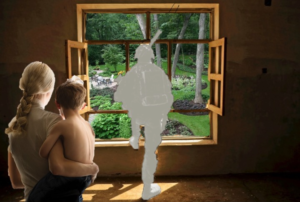 You can send it to them, and say, "I read this today, and thought of you. Is this what it was like? Does this seem accurate to you?" Your veteran may say, "Heck no, that's not ANYTHING like what I'm thinking. Where did you find that crap?" If so, cool…at least they're talking about it. Even if they only say, "well, I get where he's coming from, but I think xyz." For veterans, sometimes it's hard to put into words what we are thinking and feeling. Having something like this to talk about can help.
For Community Members and Providers
Case managers, social workers, therapists, nonprofits? Colleagues have told me that something I wrote helped them. They were able start a conversation with a veteran. Something like, "This is what we were talking about last week. What do you think?" It can help the veteran open up a little bit more about what they're experiencing.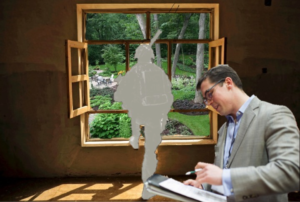 The same goes for the community at large. Those of you who have no affiliation with the military, no understanding of the military, and no clue how to ask. Some of these posts can help you understand the unique experiences of veterans. Serving in the military is very much a different culture. We have our own language, manner of dress, mindset and values. Sometimes, these are not always congruent with society at large. We often fear what we do not understand; Some of these posts can help you to develop an understanding. I don't mean to say that I speak for all veterans. Saying that, this can be a starting point for you to understand where we're coming from.
Additional Reading
So I wanted to end today's post with a small sample of some previous posts that you can use to start a conversation:
Combat Experience
Combat: It Was the Best of Times, It Was the Worst of Times. This describes some of the meaning behind Martin Sheen's comment in Apocalypse Now. "When I was here, I wanted to be there; when I was there, all I could think of was getting back into the jungle."
The Things They Carry Now. If you haven't read it, the Tim O'Brien book is a pretty good one. Re-reading it one day made me think of what veterans carry today.
Thriving in spite of our experiences
Through the Other Side of the Valley of Death: Veterans and Posttraumatic Growth. Contrary to popular belief, not every veteran who experiences combat has PTSD. Sometimes, enduring adversity can make us more resilient.
For Veterans, Our Capacity for Stress is Greater Than We Know. Sometimes, we forget exactly how much we were able to endure, and how to keep from getting overwhelmed.
Mental Health:
The Stigma of Veteran Mental Health. The stigma against Veteran Mental Health still exists in the military service. It exists to an equal extent after veterans transition out of the military.
For Veterans, Success or Struggle in Transition Can Depend on Mental Health. Stability in a veteran's mental health is a key factor in the success or failure of their transition.
Extreme challenges veterans face:
We Lost Another Veteran Yesterday. Veteran suicide is an epidemic and a difficult fact of life. This post addresses veteran suicide. It also addresses the fact that each of us has the ability to save a veteran's life.
A Veteran Spent Last Night in Jail. An extreme example of a difficult transition is when a veteran gets caught up in the justice system. Like many of our governmental systems, it's not perfect, but then again, neither are we.
Personal Favorites
Audacity is the Key to Victory in Battle…and in Life. The closest thing I have to a personal mantra, life philosophy, whatever you want to call it. The Audacity Principle is what keeps me going.
Never Underestimate the Power of the LGOP. For my Airborne Brethren, and D-Day buffs, there is no need to describe what an LGOP is. For the rest of you, a peek into my unique mindset. A by-product of someone who jumped out of a perfectly good airplane 35 too many times.
Thanks for reading, if you made it this far. I'd like to hear how you've used some of these posts, how they've impacted you, what they've helped you do. Feel free to message me, connect with me, comment on this post or any of the others. If you feel as though any of these posts may be helpful to another veteran, share them with those you care about.
By adding our individual voices together, we can make the difference in the life of a veteran.
The Head Space and Timing Blog is supported by the Colorado Veterans Health and Wellness Agency, a 501(c)3 Nonprofit in Colorado Springs, Colorado. CVHWA provides military culturally competent mental health counseling to veterans and their spouses, regardless of characterization of discharge, time of service, or era of service. Our vision is to assist veterans to identify and remove barriers to their mental, physical, emotional, and behavioral wellness. For questions or inquiries, contact us!