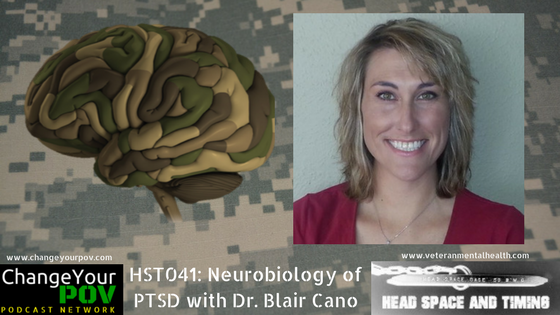 Summary:
Dr. Cano is a Navy veteran and licensed psychologist in the states of Colorado and Hawaii. She is the founder and clinical director of Neurofeedback Colorado Springs. In the Navy, she served with VF-101, a fighter squadron based in Virginia Beach, VA. After leaving the Navy, she returned to Colorado Springs to finish her education. She received her Bachelor's in Sociology/Criminology from From CSU-Pueblo. In addition, she holds a certificate in Forensic Criminology. Her Master's and Doctorate are in Clinical Psychology from the University of the Rockies. She spent 3 years (5,000 hours) working with and being trained by a Board Certified Pediatric Neuropsychologist in Colorado Springs. This gave her experience in neuropsychological assessment and rehabilitation of highly complex children and adults, most of whom suffered from an array of DSM diagnoses. This is also where she was introduced to and trained in neurofeedback.
As a retired Navy veteran, she works extensively with the veteran population and their families, advocating for a holistic assessment and treatment approach for our veteran population. Additionally, she serves as the founder and president of the Neuro-Therapy Foundation; a 501c3 created to raise funds for the rehabilitation of PTSD and mTBI through a combination treatment of neurofeedback and psychotherapy.
In This Particular Episode You Will Learn:
Blair's background and military experience
Internal and external stigma against seeking mental health counseling in the veteran and military population
Need for education about what PTSD is in the veteran population
The neurological changes that occur with PTSD
Neuroplasticity and the brain's ability to adapt and regenerate
The change in identity of a transitioning service member
Interventions for PTSD and their effectiveness
Neurofeedback and Biofeedback explained
Types of brainwaves and how they impact veteran mental health
Links and Resources Mentioned in This Episode:
Blairs guest posts on the Head Space and Timing Blog:
What Really Happens During and After a Traumatic Brain Injury?
Cognitive Impairment and the Neurological Basis for PTSD
Blair's Web site: www.canoneuro.info
Neuroplasticity explained (YouTube video)
Brain Regions related to PTSD (National Institute of Mental Health)
Want to keep up with all of the Head Space and Timing content? Subscribe Here 
You can be sure to find future episodes of Head Space and Timing by subscribing through your Podcast player of choice, like iTunes. Make sure to leave a review…see how here
Using an app makes subscribing and listening to podcasts (both ours and others) so much simpler. Just subscribe to Head Space and Timing within your app and it will automatically update every time a new episode is released. You can also find all of the podcast players here.
Do you want to check out Duane's latest book, Combat Vet Don't Mean Crazy? Check it out by finding it on Amazon.
Would you like to be a guest on Head Space and Timing? Follow This Link.