The Army's Creed of the Noncommissioned Officer contains these critical lines:
"My two basic responsibilities will always be uppermost in my mind: the accomplishment of my mission and the welfare of my Soldiers."
Those two points of focus encapsulated everything that I was as a leader: the mission I was required to accomplish and the welfare of those who trusted me to lead them. Once I retired from the Army, however, the focus didn't change…but now, the mission is the welfare of the Soldier, Sailor, Airman, Marine, and Coast Guardsman.
Veterans need your help. Not the kind of help that comes with a new license plate, or stickers on a window, or even a sincere "thank you for your service." All of those things are great, and necessary, for both you and the veteran. But they are not what the veteran needs.
I have found that a veteran needs to feel safe. Wants to feel normal. Needs to understand that the things they experienced, what they went through, did not "warp" them or "corrupt" them. Veterans need to understand that they are not "crazy".
I am a veteran myself, over 22 years in the Army with three combat tours and several additional operational deployments. This is not about me, though, not some shameless self-promotion geared towards greater visibility. This is about lending weight and legitimacy to what I have to say…I know whereof I speak, in a sense.
I am also a mental health counselor, and currently work with veterans involved in the justice system. They have made mistakes, like the rest of us. They need my help. They need YOUR help. They need to know, as they have left the military for whatever reason, that the simple act of raising their hand and swearing to support and defend the constitution of the United States was a turning point in their life.
Check back often for discussions related to the mental health needs of veterans. If we run into each other, let's talk about the stigma that exists that keeps veterans from talking about their fears, their triumphs, their disappointments, and their grief. Let's talk about what we can do to satisfy the needs that veterans have.
Let's truly help veterans, one at a time, understand that their welfare is our mission.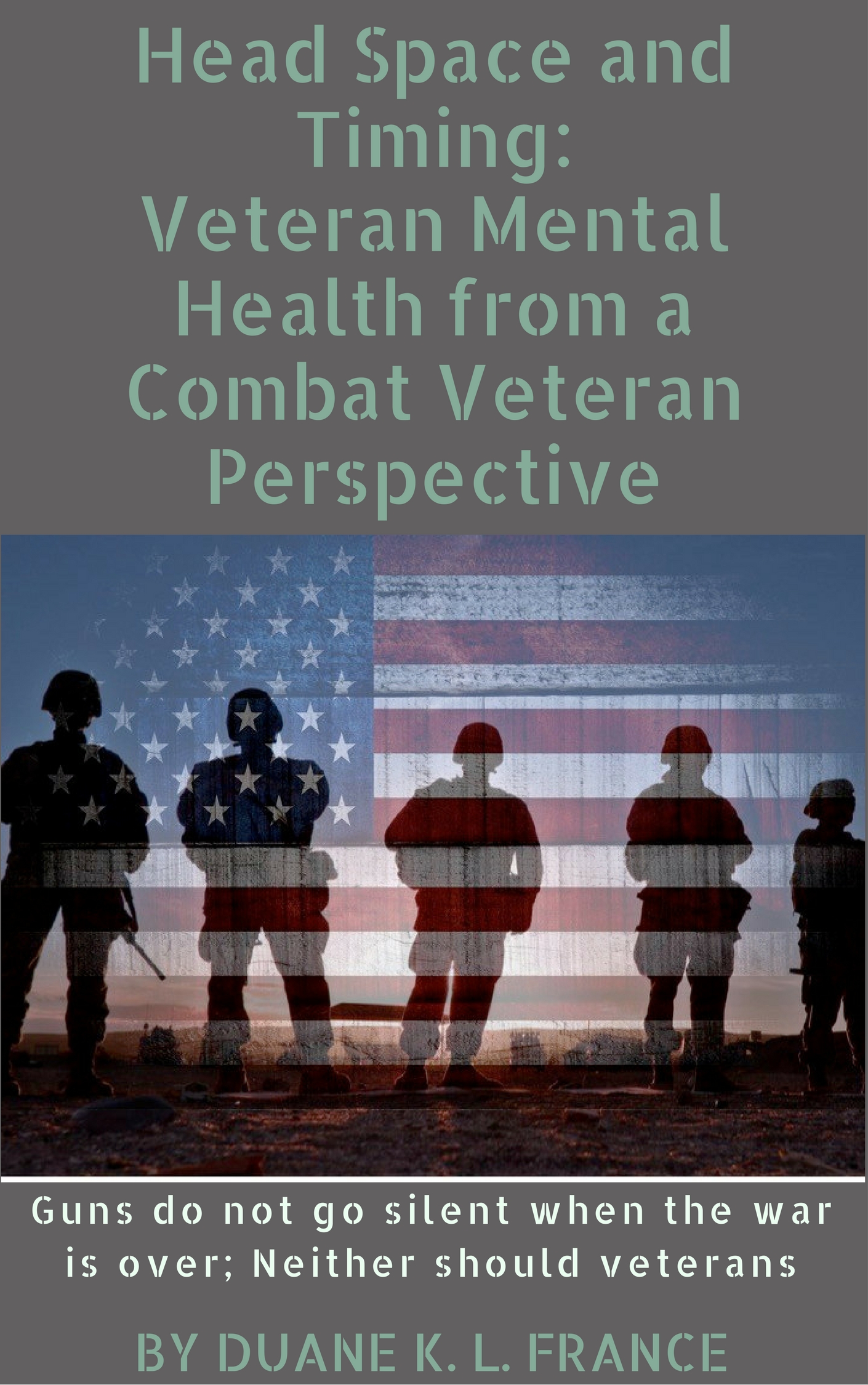 Did you enjoy this post? You can read it and many others like it in the first Head Space and Timing eBook, available for purchase on Amazon now.