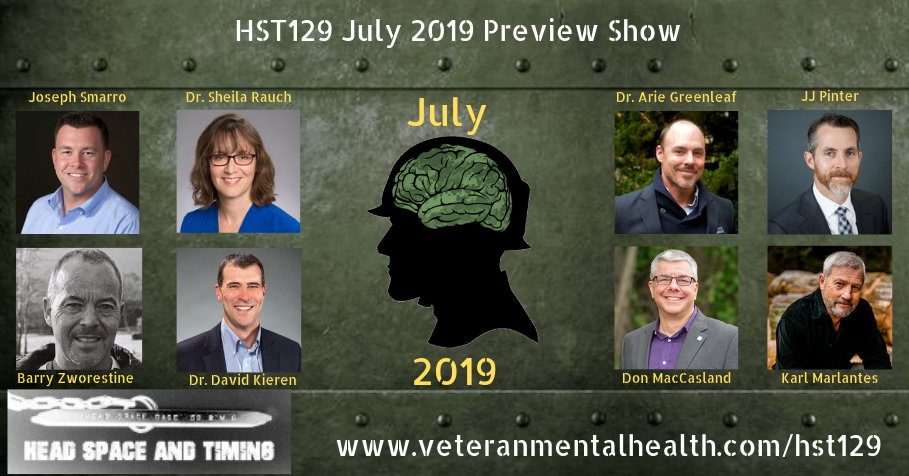 About This Week's Show:
Today's show is a preview of the great episodes we have coming up this month. This month, we're talking about the intersection between first responder and veteran mental health, the Emory Healthcare Veterans Program, Native American ceremonial healing, Team Red White and Blue, The similarities between Australian and American veteran mental health, A couple of newly released books and insights about veteran mental health from authors David Kieran and Karl Marlantes, and another combat veteran who became a clinical mental health counselor after their retirement, like me.
In this Episode, you will learn:
Links Mentioned in this Episode:

Head Space and Timing Paperback
---
Do you want to help offset some of the costs of the Head Space and Timing Blog and Podcast? Want to show your appreciation and support? You can put some paper in the tip jar by going here or clicking the button below
Want to keep up with the latest Head Space and Timing content? Sign up on Facebook Messenger
You can be sure to find future episodes of Head Space and Timing by subscribing through your Podcast player of choice, like iTunes. Make sure to leave a review…see how hereUsing an app makes subscribing and listening to podcasts (both ours and others) so much simpler. Just subscribe to Head Space and Timing within your app and it will automatically update every time a new episode is released. You can also find all of the podcast players here.Do you want to check out Duane's latest book, Combat Vet Don't Mean Crazy: Veteran Mental Health in Post-Military Life
? Check it out!
Would you like to be a guest on Head Space and Timing? Follow This Link.