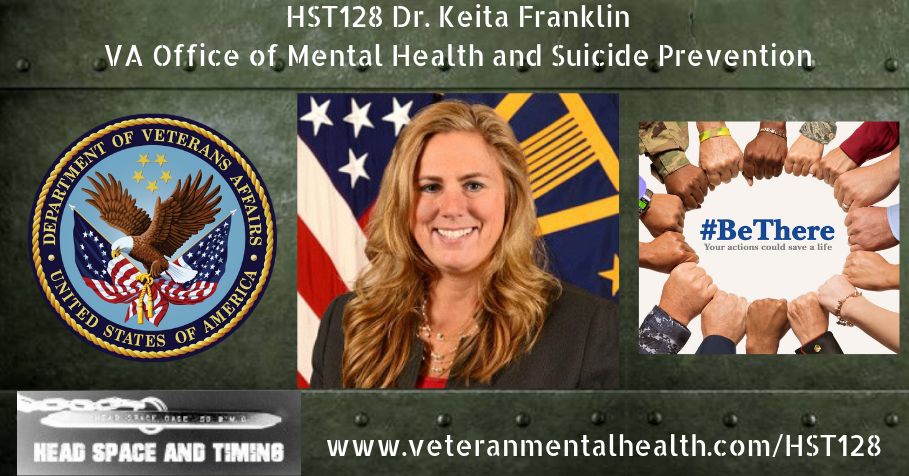 About Today's Guest:
Dr. Keita Franklin, a member of the Senior Executive Service, is the National Director of Suicide Prevention for the U.S. Department of Veterans Affairs Office of Mental Health and Suicide Prevention. Dr. Franklin serves as the principal advisor to VA leadership for all matters pertaining to suicide prevention. She leads a team of experts engaged in research, program evaluation, innovation, program development, data and surveillance, and partnerships. Before joining VA, Dr. Franklin served as the Director of the Defense Suicide Prevention Office where she was responsible for policy and oversight of the U.S. Department of Defense suicide prevention programs.
She is a licensed social worker with a specialization in children and families, and has a PhD in social work with specialized training and certifications from the Center for Advancement of Research Methods and Analysis. Dr. Franklin received a leadership award from Virginia Commonwealth University for leading efforts to help train and advise the social work profession on working with military families.
In this Episode, you will learn:
Dr. Franklin's background and experience
The complexity of suicide
VA Suicide Prevention Program
Public Health Approach to addressing veteran suicide
Partnerships with community to address the problem
#BeThere
Peer Support
Potential causes for the increase in veteran suicides
Asking the question about military service
Links Mentioned in this Episode:
---
Do you want to help offset some of the costs of the Head Space and Timing Blog and Podcast? Want to show your appreciation and support? You can put some paper in the tip jar by going here or clicking the button below
Want to keep up with the latest Head Space and Timing content? Sign up on Facebook Messenger
You can be sure to find future episodes of Head Space and Timing by subscribing through your Podcast player of choice, like iTunes. Make sure to leave a review…see how hereUsing an app makes subscribing and listening to podcasts (both ours and others) so much simpler. Just subscribe to Head Space and Timing within your app and it will automatically update every time a new episode is released. You can also find all of the podcast players here.Do you want to check out Duane's latest book, Combat Vet Don't Mean Crazy: Veteran Mental Health in Post-Military Life
? Check it out!
Would you like to be a guest on Head Space and Timing? Follow This Link.