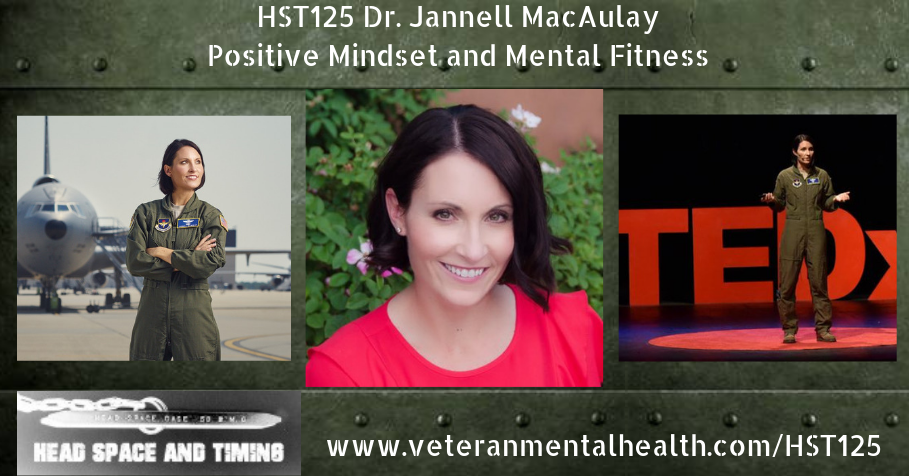 About Today's Guest:
Dr MacAulay is a 20-year U.S. Air Force veteran with experience leading and building teams, designing & implementing complex organizational change, and creating innovative solutions to optimize the human weapon system when operating in rugged and high-stress environments. Highly educated critical thinker, strategist, leadership & professionalism educator, and partner/co-founder of elite high-performance warrior mindset training experience for individuals and organizations.
Dr MacAulay commanded the 400 member joint 305th Operations Support Squadron – DoD's only tri-service OSS, with 10 flights, two airfields, & the largest KC-10 Formal Training Unit. Under her command, the 305th OSS was awarded Air Mobility Command's Operations Support Squadron of the Year in 2016, and Airfield Operations Complex of the Year for 2015 & 2016 – earning the honor at the Air Force level in 2016. A retired USAF Lt Colonel, Dr MacAulay was a professionalism and leadership instructor for Air Education and Training Command, and served as the Director of Human Performance and Leadership for the 58th Special Operations Wing.
Most recently, she serves as a Human Performance consultant for the US Air Force, Department of Justice, and corporate America. She is a graduate of the US Air Force Academy, has a Masters Degree in Kinesiology from Penn State University, and a PhD with work in the field of strategic health & human performance. Dr MacAulay is a certified wellness educator, yoga instructor, mindfulness researcher, and holds a certificate in plant-based nutrition. She is a proud military spouse, mother of two, and a combat veteran with over 3000 flying hours as a pilot in the C-21, C-130, & KC-10 aircraft.
In this Episode, you will learn:
Dr. MacAulay's background and experience
Building confidence at a young age
Protecting your dream from others
Not letting "no" be an obstacle
Growth mindset vs. fixed mindset
Mental fitness
Developing a healthy mindset to prevent breakdown, burnout, and become a better leader
Change in the military after 9/11
Mid-career burnout and negative mindsets
"Imperfection is the path to learning and growth"
Awareness of how stress impacts us and then the people around us

The awareness of the need for resources
The awareness of what resources are availalbe

Mindfulness as a path to awareness
An ancient brain living in a modern world
"Many change only through pain and suffering"
Mental Fitness as a way of improving life
Links Mentioned in this Episode:
Dr. MacAulay on Social Media:
---
Do you want to help offset some of the costs of the Head Space and Timing Blog and Podcast? Want to show your appreciation and support? You can put some paper in the tip jar by going here or clicking the button below
Want to keep up with the latest Head Space and Timing content? Sign up on Facebook Messenger
You can be sure to find future episodes of Head Space and Timing by subscribing through your Podcast player of choice, like iTunes. Make sure to leave a review…see how hereUsing an app makes subscribing and listening to podcasts (both ours and others) so much simpler. Just subscribe to Head Space and Timing within your app and it will automatically update every time a new episode is released. You can also find all of the podcast players here.Do you want to check out Duane's latest book, Combat Vet Don't Mean Crazy: Veteran Mental Health in Post-Military Life
? Check it out!
Would you like to be a guest on Head Space and Timing? Follow This Link.