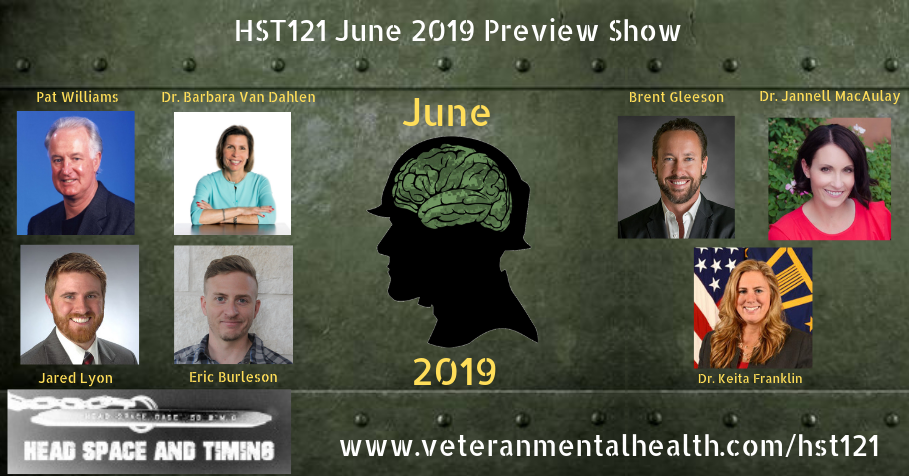 About This Week's Show:
This week's episode is a preview show that's going to give you a quick peek into what we have coming up. We've got authors, mental health professionals, mental health professionals who have become authors, authors who are vetearns, the leader of the larges nonprofit serving student veterans in the united states, and the head of the Dpeartment of Veterans Affairs Suicide Prevention Program. Make sure to subscribe on your podcast player of choice so you don't miss any of them.
In this Episode, you will learn:
HST122 Pat Williams – Character Carved in Stone
HST123 Dr. Barbara Van Dahlen – The Campaign to Change Direction
HST124 Brent Gleeson – Taking Point Leadership
HST125 Dr. Jannell MacAulay – Human Performance and Wellness
HST126 Jared Lyon – Student Veterans of America
HST127 Eric Burleson – Separating from Service
HST128 Dr. Keita Franklin – VA Office of Suicide Prevention
Links Mentioned in this Episode:

Head Space and Timing Paperback
---
Do you want to help offset some of the costs of the Head Space and Timing Blog and Podcast? Want to show your appreciation and support? You can put some paper in the tip jar by going here or clicking the button below
Want to keep up with the latest Head Space and Timing content? Sign up on Facebook Messenger
You can be sure to find future episodes of Head Space and Timing by subscribing through your Podcast player of choice, like iTunes. Make sure to leave a review…see how hereUsing an app makes subscribing and listening to podcasts (both ours and others) so much simpler. Just subscribe to Head Space and Timing within your app and it will automatically update every time a new episode is released. You can also find all of the podcast players here.Do you want to check out Duane's latest book, Combat Vet Don't Mean Crazy: Veteran Mental Health in Post-Military Life
? Check it out!
Would you like to be a guest on Head Space and Timing? Follow This Link.