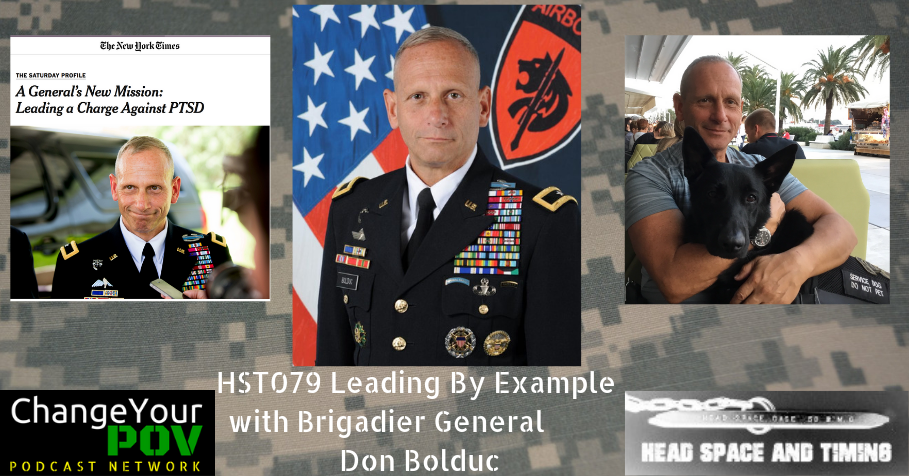 Summary:
After 32 years of active duty service to his country in which he received two awards for valor, five Bronze Star medals, two Purple Hearts, led ten deployments, and survived both a bomb blast, numerous fire fights, and a helicopter crash, General Donald C. Bolduc, former Commander, Special Operations Command Africa, hung up his fatigues to take on perhaps his most important and challenging mission of advocating for veterans and their families, the treatment and shedding the stigma of PTS, TBI, pain management, sleep disorders, and neurotoxicity both from within the US military as well as the general public. His second passion is teaching, coaching, and mentoring leadership from entry level to the senior executive level.
Read more about General Bolduc Here
In This Particular Episode You Will Learn:
General Bolduc's background and military experience
Service member's families identifying the need for mental health counseling
Taking care of self
Taking care of others
Leadership in reducing stigma
Common struggles leaving the military
Awareness of the impact of events on our mental and physical health
Links Mentioned in This Episode:
A General's New Mission: Leading a Charge Against PTSD
A Genera's Mission Against Mental Health Stigma Can't Be Done Alone 
Want to keep up with all of the Head Space and Timing content? Subscribe Here 
You can be sure to find future episodes of Head Space and Timing by subscribing through your Podcast player of choice, like iTunes. Make sure to leave a review…see how here
Using an app makes subscribing and listening to podcasts (both ours and others) so much simpler. Just subscribe to Head Space and Timing within your app and it will automatically update every time a new episode is released. You can also find all of the podcast players here.
Do you want to check out Duane's latest book, Combat Vet Don't Mean Crazy? Check it out by finding it on Amazon.
Would you like to be a guest on Head Space and Timing? Follow This Link.