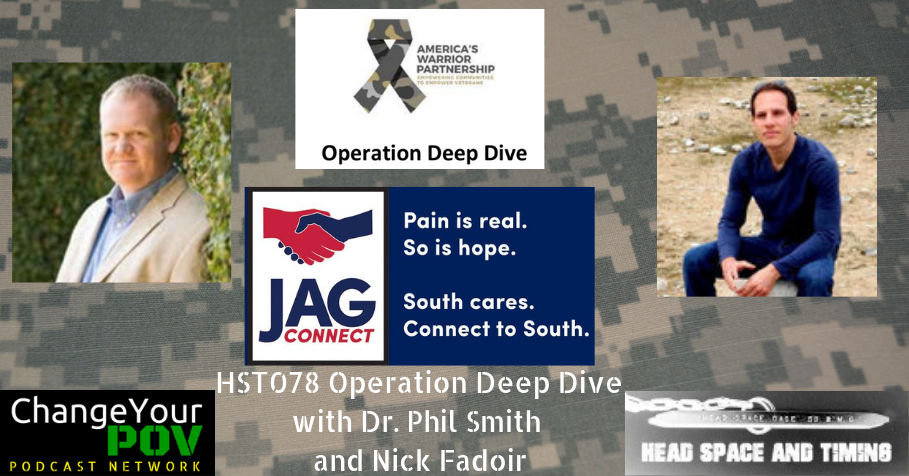 Summary:
Dr. Phllip Smith and Nick Fadoir  currently work at the Department of Psychology, University of South Alabama.
Dr. Smith:
National Institute of Mental Health, National Research Service Award Postdoctoral Fellowship, Center for the Study and Prevention of Suicide, Department of Psychiatry, University of Rochester Medical Center, Rochester, New YorkAPA Accredited Clinical Psychology Internship, Southwest Consortium Pre-doctoral Psychology Internship, Albuquerque, New MexicoPh.D. Clinical Psychology, Texas Tech University, Lubbock, Texas

M.A. Psychology, Texas Tech University, Lubbock, Texas

M.S. Psychology, Villanova University, Villanova, Pennsylvania

B.A. Psychology, Gettysburg College, Gettysburg, Pennsylvania

Mr. Fadoir does research in Suicidology, Clinical Psychology, Personality Psychology, and Abnormal Psychology.
In This Particular Episode You Will Learn:
Dr. Smith and Mr. Fadoir's background and experience
The exclusion of suicidal clients in clinical trials of psychological interventions.
Military service as a historical protective factor regarding suicide, changing around 2001
David Rudd and the Fluid Vulnerability Theory of suicide risk: a "danger zone" of suicide
Suicide risk as dynamic and changeable rather than fixed
Suicide being both common and rare
Operation Deep Dive
Community connection and collaboration as a protective factor around suicide
Links Mentioned in This Episode:
Want to keep up with all of the Head Space and Timing content? Subscribe Here 
You can be sure to find future episodes of Head Space and Timing by subscribing through your Podcast player of choice, like iTunes. Make sure to leave a review…see how here
Using an app makes subscribing and listening to podcasts (both ours and others) so much simpler. Just subscribe to Head Space and Timing within your app and it will automatically update every time a new episode is released. You can also find all of the podcast players here.
Do you want to check out Duane's latest book, Combat Vet Don't Mean Crazy? Check it out by finding it on Amazon.
Would you like to be a guest on Head Space and Timing? Follow This Link.