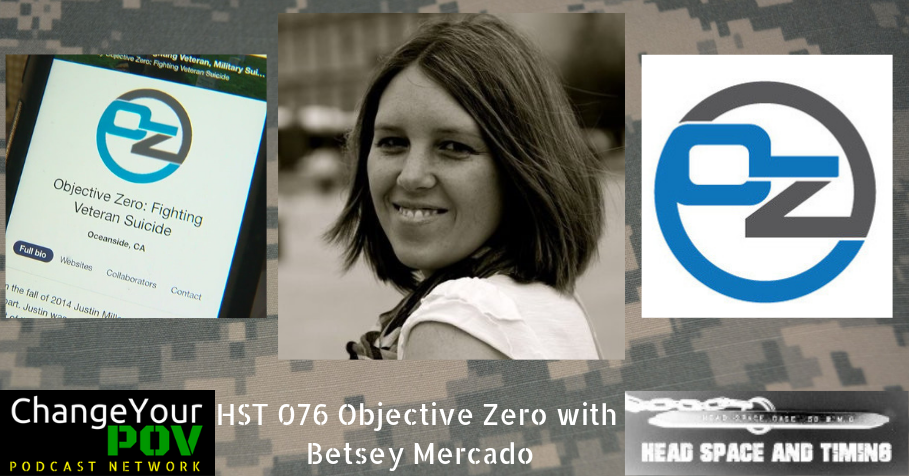 Summary:
Betsey Mercado became involved in Objective Zero after seeing the positive influence that intervention had on veterans in crisis. Betsey has committed herself to making a difference in the lives of Soldiers, veterans, and their families. Her experience working with military spouses and leading multiple Family Readiness Groups supporting active duty units gives her a unique perspective that she brings to the Objective Zero team. She volunteers her time to assist with development of the Objective Zero mobile app, maintain the website, and manage Objective Zero's administration. Betsey holds a Bachelor of Arts in Business Administration.
In This Particular Episode You Will Learn:
Betsey's background and experience
The origins of the Objective Zero App
Becoming an OZ Ambassador
Collaboration with other veteran organizations
Building a community with the OZ App
Links Mentioned in This Episode:
Want to keep up with all of the Head Space and Timing content? Subscribe Here 
You can be sure to find future episodes of Head Space and Timing by subscribing through your Podcast player of choice, like iTunes. Make sure to leave a review…see how here
Using an app makes subscribing and listening to podcasts (both ours and others) so much simpler. Just subscribe to Head Space and Timing within your app and it will automatically update every time a new episode is released. You can also find all of the podcast players here.
Do you want to check out Duane's latest book, Combat Vet Don't Mean Crazy? Check it out by finding it on Amazon.
Would you like to be a guest on Head Space and Timing? Follow This Link.