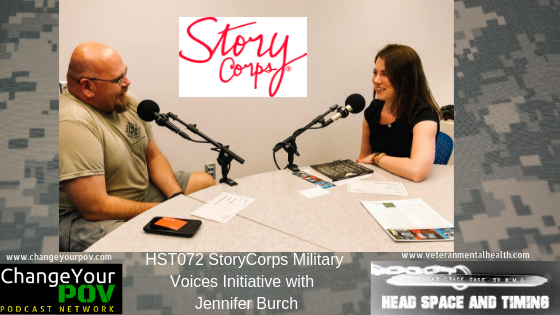 Summary:
The Military Voices Initiative provides a platform for veterans, service members, and military families to share their stories. In doing so we honor their voices, amplify their experiences, and let them know that we—as a nation—are listening.
For more than a decade, 2.4 million men and women have served in Iraq and Afghanistan while millions of families have stood behind them at home. The military community knows well the challenges of multiple deployments, combat-injuries, and long-awaited homecomings. Yet few civilians truly understand the complex realities of our troops' service and sacrifice.
On this episode, Duane shares his own experience with the Military Voices Initiative, interviewed by fellow veteran advocate Jennifer Burch
In This Particular Episode You Will Learn:
My experience around joining the military
My enlistments and deployments
Returning from deployment
Leaving the military
Advice after the service
Book / Blog / Podcast
How I met my wife
Stories of loss
Links Mentioned in This Episode:
StoryCorps Military Voices Initative
Want to keep up with all of the Head Space and Timing content? Subscribe Here 
You can be sure to find future episodes of Head Space and Timing by subscribing through your Podcast player of choice, like iTunes. Make sure to leave a review…see how here
Using an app makes subscribing and listening to podcasts (both ours and others) so much simpler. Just subscribe to Head Space and Timing within your app and it will automatically update every time a new episode is released. You can also find all of the podcast players here.
Do you want to check out Duane's latest book, Combat Vet Don't Mean Crazy? Check it out by finding it on Amazon.
Would you like to be a guest on Head Space and Timing? Follow This Link.