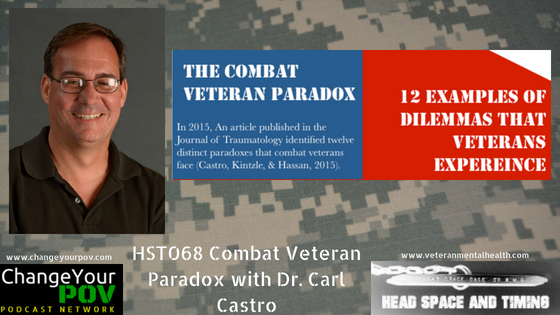 Summary:
Carl Castro, PhD, joined the USC Suzanne Dworak-Peck School of Social Work faculty in 2013 after serving 33 years in the Army, where he obtained the rank of colonel, as the research director for the USC Center for Innovation and Research on Veterans & Military Families. Castro began his military career as an infantryman in 1981. Throughout his military career, Castro has served in a variety of research and leadership positions, including commander of the U.S. Army Medical Research Unit-Europe in Heidelberg, Germany; chief of the Department of Military Psychiatry at the Walter Reed Army Institute of Research in Washington, D.C.; and director of the Military Operational Medicine Research Program, Headquarters, U.S. Army Medical Research and Materiel Command, Fort Detrick, Md. Castro has completed two tours in Iraq and peacekeeping missions to Bosnia and Kosovo.
He is currently chair of a NATO research group on military mental health training and serves as an advisor for several Department of Defense research panels focused on psychological health. Castro has authored more than 150 scientific articles and reports in numerous research areas. His current research efforts focus on assessing the effects of combat and operations tempo (OPTEMPO) on soldier, family and unit readiness, and evaluating the process of service members' transitions from military to civilian life.
Castro has been recognized for his contributions in the field, most recently as a recipient of the 2017 Charles S. Gersoni Military Psychology Award from the American Psychological Association.
In This Particular Episode You Will Learn:
Carl's Background and Experience
Transition Stress
Meaning and Purpose
Post-military change
Combat Veteran Paradoxes:

Safety Paradox
Silence Paradox
Courage Paradox
Intimacy Paradox

The need to have two stories
Sensitivity to judgement
Connecting to others
Going slowly
Links Mentioned in This Episode:
The USC Center for Innovation and Research on Military & Veteran Families
The Combat Veteran Paradox on the Head Space and Timing Blog
Want to keep up with all of the Head Space and Timing content? Subscribe Here 
You can be sure to find future episodes of Head Space and Timing by subscribing through your Podcast player of choice, like iTunes. Make sure to leave a review…see how here
Using an app makes subscribing and listening to podcasts (both ours and others) so much simpler. Just subscribe to Head Space and Timing within your app and it will automatically update every time a new episode is released. You can also find all of the podcast players here.
Do you want to check out Duane's latest book, Combat Vet Don't Mean Crazy? Check it out by finding it on Amazon.
Would you like to be a guest on Head Space and Timing? Follow This Link.