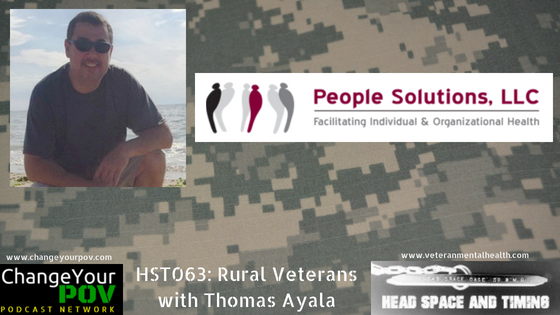 Summary:
Thomas Ayala PhD is a skilled organizational advisor, counselor, and change agent. He is adept and comfortable in the role of organizational consultant, yet contrasts that role with management of an outpatient mental health clinic.  A diverse and talented individual, Tom possesses influential knowledge and notable interest in the field of psychology. When people invest in someone to help them navigate the challenges and toils of leadership development and organizational culture they desire a bonifide expert who can apply known theories and a successful experiential track record. Most people spend a third of their adult lives at work. Between the pressures of daily living and stressful (often times dysfunctional) . Work defines people in the most basic way, which is one reason retirement is so difficult for many people. Other key business psychology interests include matching people and jobs, finding ways to reduce workplace stress and studying people's motivation and job satisfaction.
People Solutions' clients receive support from a highly qualified business coach. Small to mid-sized companies of all types have benefitted from increased communication, efficiency, and morale. Each organization has it's own unique story, history, and objectives. With the best of intentions objectives can become stalled for any number of reasons. Fresh objective perspectives and skilled implementation techniques can make the difference, resulting in efficacy-building success and operational goals being met.
In This Particular Episode You Will Learn:
Tom's background and clinical experience
Cross-generational opinions about veteran mental health
The transition mindset
Psychological health being dependent on social health
The need for some veterans to exercise compulsive control
The impact of veteran mental health on family
Importance of talk and expression
Cultural Competence
Links Mentioned in This Episode:
Iron John by Robert Bly
June book donation recipient: Inner Resource Psychotherapy
The Veteran Mental Health Minute on Amazon Alexa
Want to keep up with all of the Head Space and Timing content? Subscribe Here 
You can be sure to find future episodes of Head Space and Timing by subscribing through your Podcast player of choice, like iTunes. Make sure to leave a review…see how here
Using an app makes subscribing and listening to podcasts (both ours and others) so much simpler. Just subscribe to Head Space and Timing within your app and it will automatically update every time a new episode is released. You can also find all of the podcast players here.
Do you want to check out Duane's latest book, Combat Vet Don't Mean Crazy? Check it out by finding it on Amazon.
Would you like to be a guest on Head Space and Timing? Follow This Link.