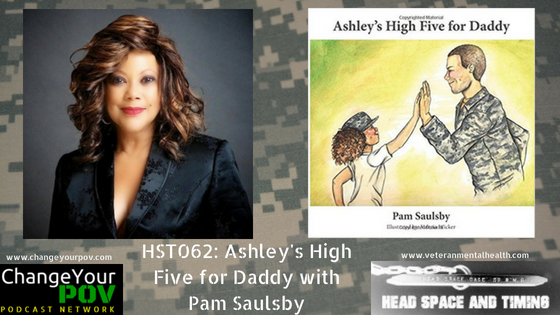 Summary:
Pam Saulsby – an experienced journalist, word architect, communications strategist, digital storyteller, dynamic speaker, engaging interviewer, and music artist – is a multimedia relations specialist for the Department of Homeland Security-Federal Emergency Management Agency in Washington, DC. A true master communicator she advocates for veterans and their families as a producer of media content to raise awareness of issues confronting our military community after deployments.
She has been recognized nationally and locally for excellence in Journalism, having received three regional Emmy Awards, and one National Emmy award. She has twice been honored with the Presidential Award for Volunteerism. Pam was named one of the top Women in Business in The Triangle Area. She was recognized by the state of North Carolina and honored with a Woman of the Year Award in Business. Pam has recorded two albums. Her most recent "Holding It Down" is a collection of tunes that salute the troops. She is donating a portion of the sales of the music album to Fort Bragg Fisher House. It is a home away from home for families whose loved ones are being treated at Womack Army Medical Center at Fort Bragg. Among her proudest achievements is the publication of her children's book on PTSD. Pam wrote "Ashley's High Five for Daddy" to explain PTSD to younger children. An Army brat herself, she hopes the project can help military families who may be struggling with mental health issues. She has served as a fundraiser, strategic media advisor and board member for numerous nonprofit organizations over the last two decades.
She is a former board member of The Komen-Triangle Race for the Cure. For 3 years Pam worked with community and civic leaders to create the Oak Ranch Project, which is a home community for at-risk boys and girls. She served as an advisor to Family Health Ministries dedicated to maternal and child health in Haiti. Using her instinct, grit, and heart as her GPS, Saulsby's new career path is fast-paced and in constant motion. She is considered a thought leader, passionately involved in putting facts in context and exploring the implications of current trends and policies that guide all of our choices and actions. To Saulsby, the old saying is still true: knowledge is power. She lives in Washington, DC.
In This Particular Episode You Will Learn:
Pam's background and appreciation for military service
Pam's experience in volunteering in support of veteran mental health
Pam's early recollections of the Vietnam War and military homecoming in her community
The development of Ashley's High Five for Daddy
Depicting homecoming through the eyes of a child
The necessity of planning on how to manage reintegration
The impact of the book on readers
Links Mentioned in This Episode:
Ashley's High Five for Daddy on Amazon
When Johnny Comes Marching Home Again…But Johnny Isn't Johnny Anymore
Pam's Web site
June book donation recipient: Inner Resource Psychotherapy
The Veteran Mental Health Minute on Amazon Alexa
Want to keep up with all of the Head Space and Timing content? Subscribe Here 
You can be sure to find future episodes of Head Space and Timing by subscribing through your Podcast player of choice, like iTunes. Make sure to leave a review…see how here
Using an app makes subscribing and listening to podcasts (both ours and others) so much simpler. Just subscribe to Head Space and Timing within your app and it will automatically update every time a new episode is released. You can also find all of the podcast players here.
Do you want to check out Duane's latest book, Combat Vet Don't Mean Crazy? Check it out by finding it on Amazon.
Would you like to be a guest on Head Space and Timing? Follow This Link.