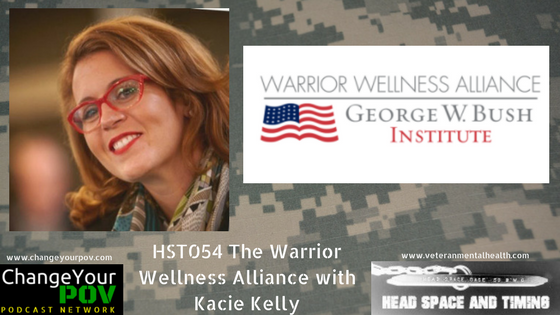 Summary:
Kacie Kelly oversees and manages policy, operational, and programmatic efforts on veteran health and well-being, including the Warrior Wellness Alliance.  She manages strategic efforts to promote the partnerships, collaboration, and alignment among organizations that are so crucial to fostering the health and well-being of post-9/11 Veterans.
Prior to this role, Kacie served as the National Director for Public-Private Partnerships in the U.S. Department of Veterans Affairs Office for Suicide Prevention where she was responsible for developing a comprehensive and integrated public health approach to prevent suicide among the 14 million Veterans not engaged in VA healthcare. Throughout her 15-year career with VA, she led innovative programs to serve more Veterans and their families through strategic partnerships within government and across public and private sectors.  In addition, she has had leading roles to promote military culture competence in the community, outreach efforts to reduce stigma associated with seeking mental healthcare, and to enhance provider proficiency in evidence-based mental health care.  She earned her Master of Health Sciences (MHS) at Louisiana State University and has a Graduate Certificate in Women in Public Policy and Politics from the University of Massachusetts – Boston. Kacie has also been an active volunteer in the New Orleans community where she served as a Commissioner on the BioDistrict Board of New Orleans and on the Board of Directors for the American Red Cross.
In This Particular Episode You Will Learn:
Kacie's background and experience
The 2016 VA Suicide Prevention Report
Rates and Numbers of Veteran Suicide
Bridging the gap between VA mental health and community mental health
The Warrior Wellness Alliance
Connecting mental health to veteran organizations
Mental Wellness instead of Mental Illness
The support of President and Mrs. Bush for veteran mental health
Warrior Wellness Alliance Social Media Repository
Links Mentioned in This Episode:
Want to keep up with all of the Head Space and Timing content? Subscribe Here 
You can be sure to find future episodes of Head Space and Timing by subscribing through your Podcast player of choice, like iTunes. Make sure to leave a review…see how here
Using an app makes subscribing and listening to podcasts (both ours and others) so much simpler. Just subscribe to Head Space and Timing within your app and it will automatically update every time a new episode is released. You can also find all of the podcast players here.
Do you want to check out Duane's latest book, Combat Vet Don't Mean Crazy? Check it out by finding it on Amazon.
Would you like to be a guest on Head Space and Timing? Follow This Link.