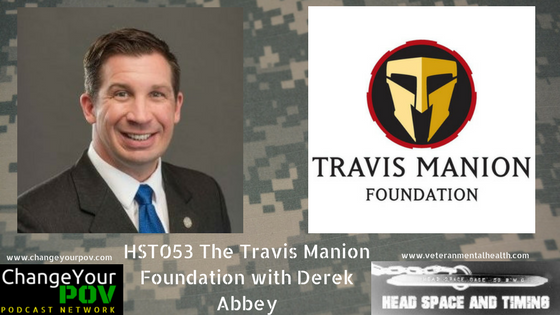 Summary:
The Travis Manion Foundation works to strengthen America's national character, while growing and developing character through the greater community. In an increasingly divisive cultural climate, TMF unites and strengthens communities. The organization believes that our nation needs role models that inspire and we should look no further than the civic assets already living in our communities. Veterans and families of the fallen are leading the charge, pushing us to be better versions of ourselves and improving our collective character. As the West Region Director, Derek is responsible for expanding the breadth and depth of TMF programing in TMF's largest region.
In This Particular Episode You Will Learn:
Derek's background and military experience
Entering the service and taking advantage of opportunities while in the military
The need and ability for veterans to reinvent themselves after the military
Veterans and higher education
The need for purpose and meaning after the military
Using higher education as a bridge between the military and the workforce
The mission of the Travis Manion Foundation
Purpose and Meaning through service
Links Mentioned in This Episode:
Want to keep up with all of the Head Space and Timing content? Subscribe Here 
You can be sure to find future episodes of Head Space and Timing by subscribing through your Podcast player of choice, like iTunes. Make sure to leave a review…see how here
Using an app makes subscribing and listening to podcasts (both ours and others) so much simpler. Just subscribe to Head Space and Timing within your app and it will automatically update every time a new episode is released. You can also find all of the podcast players here.
Do you want to check out Duane's latest book, Combat Vet Don't Mean Crazy? Check it out by finding it on Amazon.
Would you like to be a guest on Head Space and Timing? Follow This Link.