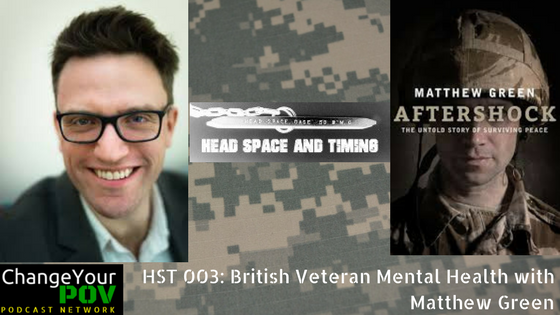 SUMMARY:
Author Matt Green shares his unique perspective as an embedded reporter with U.S. troops in Iraq, as well as his observations from working with returning British veterans. He has spent the past 14 years working as a correspondent for the Financial Times and Reuters and has reported from more than 30 countries, most recently Afghanistan and Pakistan, where he investigated subjects including the money men bankrolling the Taliban and the kingpins behind Pakistan's heroin trade.
After studying Politics, Philosophy and Economics at Oxford University, Matthew began his career with Reuters, working in east and west Africa and in Iraq, where he was embedded with US Marines during the invasion in 2003.
He later joined the Financial Times, working in Nigeria and then Pakistan and Afghanistan, where he spent time with US forces deployed to Helmand and Kandahar provinces in the Obama administration's troop surge.
Matthew is now based in London and appears regularly as a commentator on the BBC News Channel and World Service radio, and writes for publications including Monocle magazine and the Literary Review. His first book was The Wizard of the Nile: The Hunt for Joseph Kony, which won a Jerwood Award from the Royal Society of Literature and was long-listed for the Orwell Prize.
IN THIS PARTICULAR EPISODE YOU WILL LEARN:
Similarities between Coalition Forces veteran mental health and U.S. veteran mental health
The gap between resources available and the ability to access those services
Stigma and the military mindset
Posttrauamtic Growth, and the danger of relying on the concept of posttrauamtic growth as a "positive" that comes out of trauma.
Going beyond PTSD to the other mental health concerns
The benefit of Peer Support in recovery and stigma reduction
The impact of psychological injury on military families
LINKS AND RESOURCES MENTIONED IN THIS EPISODE:
Time for a radical rethink on how we approach veterans mental health services: Guest Editorial, Journal of Public Mental Health, Volume 16, No 1, 2017
Aftershock: The Untold Story of Surviving Peace: Over the last decade, we have sent thousands of people to fight on our behalf. But what happens when these soldiers come back home, having lost their friends and killed their enemies, having seen and done things that have no place in civilian life? In Aftershock, Matthew Green tells the story of our veterans' journey from the frontline of combat to the reality of return.
The Enemy Within: A radio documentary co-produced by Matthew Green on the impact of veteran mental health on a service member's family. Coming home from war can be messy, especially when the battle doesn't stay on the battlefield. This is the story of what it means to love and care for soldiers who have brought the war home with them.
Rock To Recovery: Inspiring the fight against stress in British Armed Forces, Veterans and their Families.  Their mission: "To preserve lives of distressed servicemen, veterans and their families by connecting them to appropriate mental health professionals for emergency and routine help. To inspire and motivate sufferers to a better future through the power of creativity."
Theater of War: Theater of War presents readings of Sophocles' Ajax and Philoctetes to military and civilian communities across the United States and Europe. These ancient plays timelessly and universally depict the visible and invisible wounds of war. By presenting these plays to military and civilian audiences, our hope is to de-stigmatize psychological injury, increase awareness of post-deployment psychological health issues, disseminate information regarding available resources, and foster greater family, community, and troop resilience.
Want to keep up with all of the Head Space and Timing content? Subscribe Here 
You can be sure to find future episodes of Head Space and Timing by subscribing through your Podcast player of choice, like iTunes. Make sure to leave a review…see how here
Using an app makes subscribing and listening to podcasts (both ours and others) so much simpler. Just subscribe to Head Space and Timing within your app and it will automatically update every time a new episode is released. You can also find all of the podcast players here.
Do you want to check out Duane's latest book, Combat Vet Don't Mean Crazy? Check it out by finding it on Amazon.
Would you like to be a guest on Head Space and Timing? Follow This Link.
---
Duane France
Duane K. L. France is a combat veteran of both Iraq and Afghanistan, as well as a mental health counselor practicing in the state of Colorado. Do you want to join the conversation regarding veteran mental health? Share, like, and comment. Read Duane's previous posts and follow him on Twitter and LinkedIn. Keep the conversation about #veteranmentalhealth going.