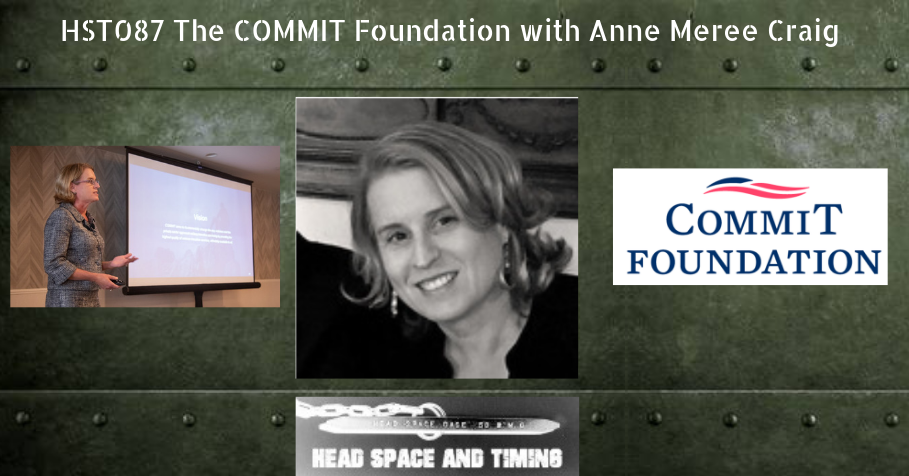 Summary:
Anne Meree served as a civil servant deploying around the world in direct strategic and operational support to the interagency. In 2010, after having her second child, she left the government and founded Maxemi LLC, a consulting business aimed at relationship navigation, strategy development, and research. She has worked as the Chief Administrative Officer at McChrystal Group and as the Director of Strategic Initiatives at Berico Technologies. Her clients included Deloitte and General Dynamics. Anne Meree feels blessed to have not just served at the tip of spear but to also have married into it. She believes it provides her a unique understanding for the work she currently does at COMMIT. Anne Meree is gifted at connecting dots in creating serendipity for our Veterans and works to grow the enduring relationships necessary to enable real success. Anne Meree sits on the National Board of Directors for Bunker Labs. She holds an M.A. from Middlebury College and a B.A. from Wofford College. Anne Meree hails from the deep south but now calls Bozeman, Montana home. She and her husband continue their own transition, growing their family, and raising their three awesome kids.
In this Episode, you will learn:
Anne Meree's Background and Experience
3 Gaps identified by the COMMIT Foundation:

Gap in Information
Gap in Confidence
Gap in Imagination

Challenges facing high performing veterans
COMMIT and a non-clinical approach to veteran mental health
Mentorship and Mentoring Workshops
Links Mentioned In This Episode:
COMMIT on Social Media:
Want to keep up with all of the Head Space and Timing content? Subscribe Here 
You can be sure to find future episodes of Head Space and Timing, and all of the CYPOV Podcast Network Shows, by subscribing through your Podcast player of choice, like iTunes.
Using an app makes subscribing and listening to podcasts (both ours and others) so much simpler. Just subscribe to Change Your POV Podcast within your app and it will automatically update every time a new episode is released.
Do you want to check out Duane's latest book, Combat Vet Don't Mean Crazy? Check it out by finding it on Amazon.
Would you like to be a guest on Head Space and Timing? Follow This Link.