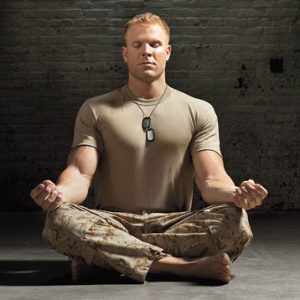 This post is an original article written by Jason Juardo. Jason is a Former Marine and a veteran of the Persian gulf War. In addition to his experience in retail management,  he provides Executive business Coaching and Life Coaching with a focus on personal development, goal achievement and performance enhancement.
In the recent past there has been a conversation started about the mental wellness of our Veterans. As a Veteran myself with a long line of Veterans in my family I am appreciative that we can finally discuss this and get help to those that have already given so much. For too long, and for too many reasons we have neglected to address the problem that plagues so many veterans. There are many good people out there that have dedicated themselves to this cause and are bringing about changes and also getting this cause out there to raise awareness so we can find some solutions.
There are many different aspects to this conversation to include causes, types of assistance before and after service, ability to access these programs, road blocks to getting these programs to those that need them and the resistance to participate in these programs. There are many great articles on this site about those subjects and I look forward to writing further posts that touch on my views on these subjects. For now, I would like to address one modality that has been there for me and that I have seen great results with my fellow Veterans.
Mindfulness is a mental state achieved by focusing one's awareness on the present moment, while acknowledging and accepting one's feelings, thoughts, and bodily sensations. Meditation is one of the most common forms of practice used to achieve this. By being in the present moment we allow all the memories of the past and the feelings and thoughts associated with them to stay in the past and we can change the way that we relate to them and to ourselves. I have had my own experience with meditation and mindfulness for many years but I am by no means an expert. It is best to find a good teacher or program and they can help guide you on your journey. I would like to share my personal experience and the positive effect I have seen it have on myself and my fellow Veterans.
I began my journey of meditation and other Mindfulness techniques (It would be many years before I was able to put that label on them) even before that Marine Recon poster went up on my wall that began the journey that would lead me to joining the Marine Corps. My first passion as a child was martial arts and I would always read Black Belt magazine cover to cover whenever I was able to get my hands on a copy. I remember reading articles on breathing exercises and relaxation techniques that intrigued me and as most children I went all in and practiced them non-stop. That was the beginning of a journey that I have been on ever since. They do call it a meditation "practice" for a reason. I haven't always had a consistent program that I would do on a daily or sometimes even monthly basis but the lessons are always with me.
When I was in the Marine Corps I was stationed in Japan and I found motivation to return to my practice. The first time I was stationed there was about 8 months after I returned from Desert Shield/Storm and I still hadn't figured out the lessons from that time in my life. I think that while you are still in the Military you don't spend a lot of time on reflection because it is just your life, it's just another day. I believe that is one of the issues our Veterans are facing now with extended tours and reenlistments. You don't pause long enough to check in with yourself and be honest about how you are feeling. With meditation I was able to slow down and find my center (as we used to say) and be honest with my feelings and emotions.  For the rest of the 5 years I was in the Marines I kept up my practice and it helped me keep my balance.
Over the years I have had periods of being consistent with my practice and periods of "putting it on the shelf". What brought me back was when I decided it was time to assist my fellow Veterans and get involved in any way I could to use my experience and training (I'm a certified therapist) to get involved. I found an article in Mindful magazine about a local organization called Honoring the Path of the Warrior that has been doing work with Veterans and Mindfulness. They have since changed their name to Veterans Path. I looked into it and ended up going to my first event soon after reading the article. I took my wife (she is the daughter of a career Marine and grew up a military dependent) and we participated in the daylong event.  They have an amazing program that is aimed at Veterans from Desert Shield/Storm up to those that are still serving. As I participated in the event, which I thought I was there just to support my fellow Veterans, I found just how much I could benefit from it as well. Over several events I have been able to speak with other Veterans and hear their stories and see how helpful their Mindfulness practice has helped them deal with their experiences.
Veterans mental health is a subject that I am passionate about and is getting more and more attention. We owe so much to those that have sacrificed for our Country and as Veterans we owe it to ourselves to take care of ourselves. Meditation is a proven technique that can assist dealing with issues in our past and to better how we live our lives daily. It has worked for me over my life and I believe it can help others. There are many resources available, please reach out to those that you think this can benefit.