As long time readers know, my support for the role of women in the military is absolute. The argument about women in combat ended for me when my company, men and women, set foot in a combat zone. It ended for me the day that my driver dismounted behind me in an Afghan village to ensure that I didn't get shot in the back. It ended when I followed women soldiers into combat and led women soldiers into combat.It certainly ended for me the day that Sergeant Eduvigues Guadalupe Wolf was killed in action when a rocket propelled grenade pierced the side of the MRAP, where she was performing duties as a radio operator. In the vehicle of a female Platoon Leader. Sergeant Wolf volunteered for the patrol…she didn't have to be there.
In support of women in the military, and in honor of Sergeant Wolf's memory, I'm asking that you take a few minutes to consider a request from a colleague of mine, Kimberly Moros. For the past six months, I have been participating in the George W. Bush Institute Stand-To Veteran Leadership Program. This innovative program has brought together thirty-three leaders in various areas of expertise in order to impact the problems related to veteran transition. My fellow participants represent higher education, nonprofit organizations, government, mental health, and the corporate sector. Each of us are developing a personal leadership project that will impact a specific aspect of military service and transition. Please see Kimberly's message below.
---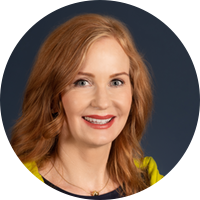 My name is Kimberly Moros, and I'm a Scholar at the George W. Bush Institute in their Veteran Leadership Program. My personal leadership project is to discover why women leave the military. There are three parts of my PLP: a 30 question survey, a follow up with a secondary survey or individual interviews, and a discussion paper.
The Department of Defense is experiencing the highest levels in recruiting of women in history, not only in the enlisted ranks but also in the officer ranks. Our Military Academies are reporting  historic enrollment of women, and ARMY ROTC programs across the nation are up to 28% of women enrollment. Unfortunately, the military has not been similarly successful when it comes to retaining women. Here are some of the current facts on the retention of female service members:
Reenlistment rates for women are significantly lower than they are for men
women officers are dropping from the ranks between the 4-6th year
Women continue to leave the military at a higher rate than men up until the 16th year.
The only way we can retain women in our military is to address the causes of their departure, by implementing policy and programs with the intention to shift cultural behaviors. Women must take the lead in this effort, and that effort must be supported by data. Research tells us that the more diverse an organization is, individuals will perform better and increased innovation occurs. Diversity retains personnel, and the organization increases its overall performance.
Please, if you would consider a moment to take the exploratory survey on Women's Experiences in the Military below. I'm also requesting if you may assist me in sending the survey to your network of women Veterans and to those women who continue to serve. I want to get a large data pool so I may analyze if there are particular reasons or common themes of why women leave the military. The survey is confidential. Continue to the survey by clicking on the picture below or following this link: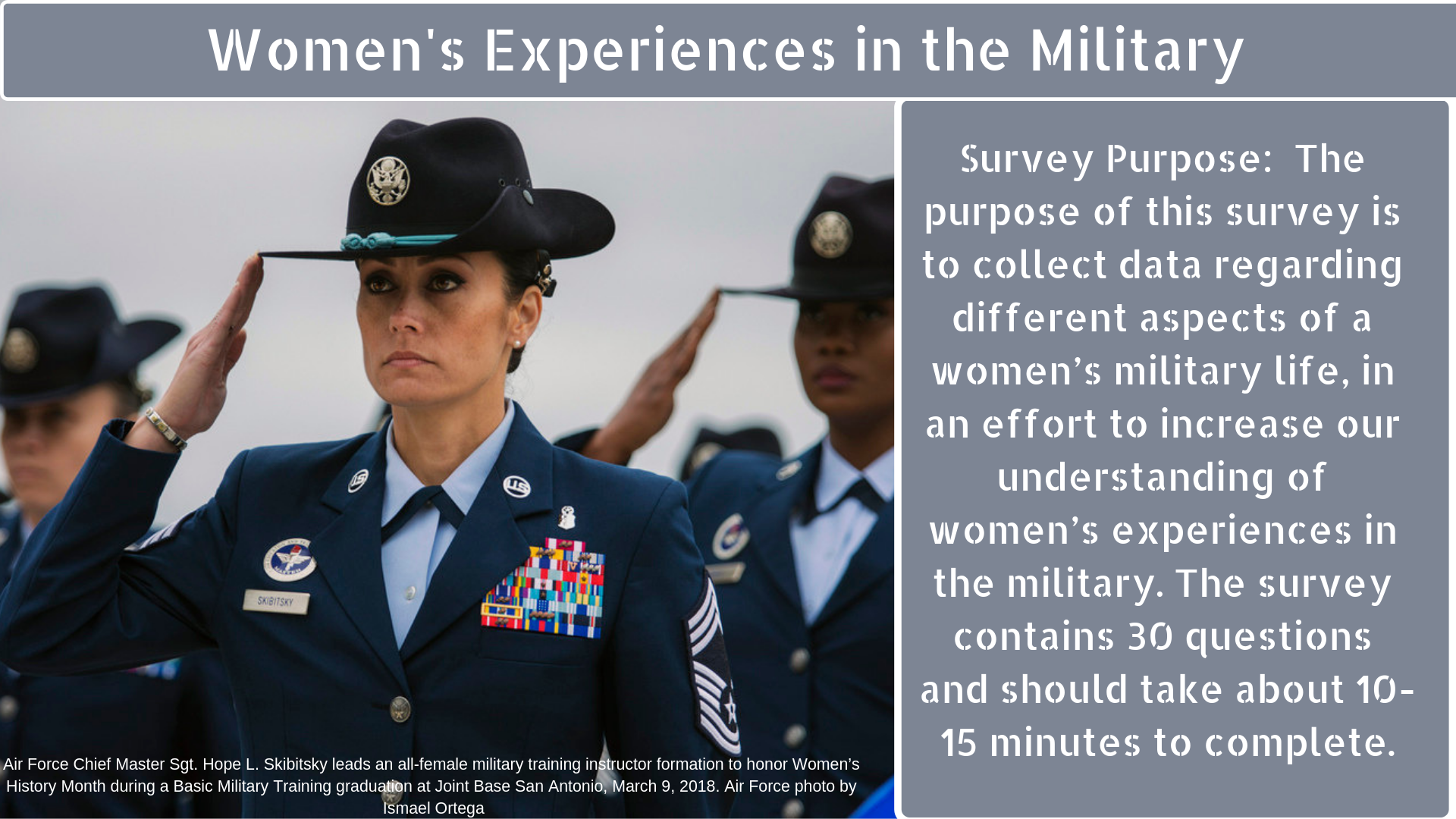 Once you have completed the survey, please consider forwarding it to other veterans you know who may be interested in participating. Thank you for your consideration and participation.