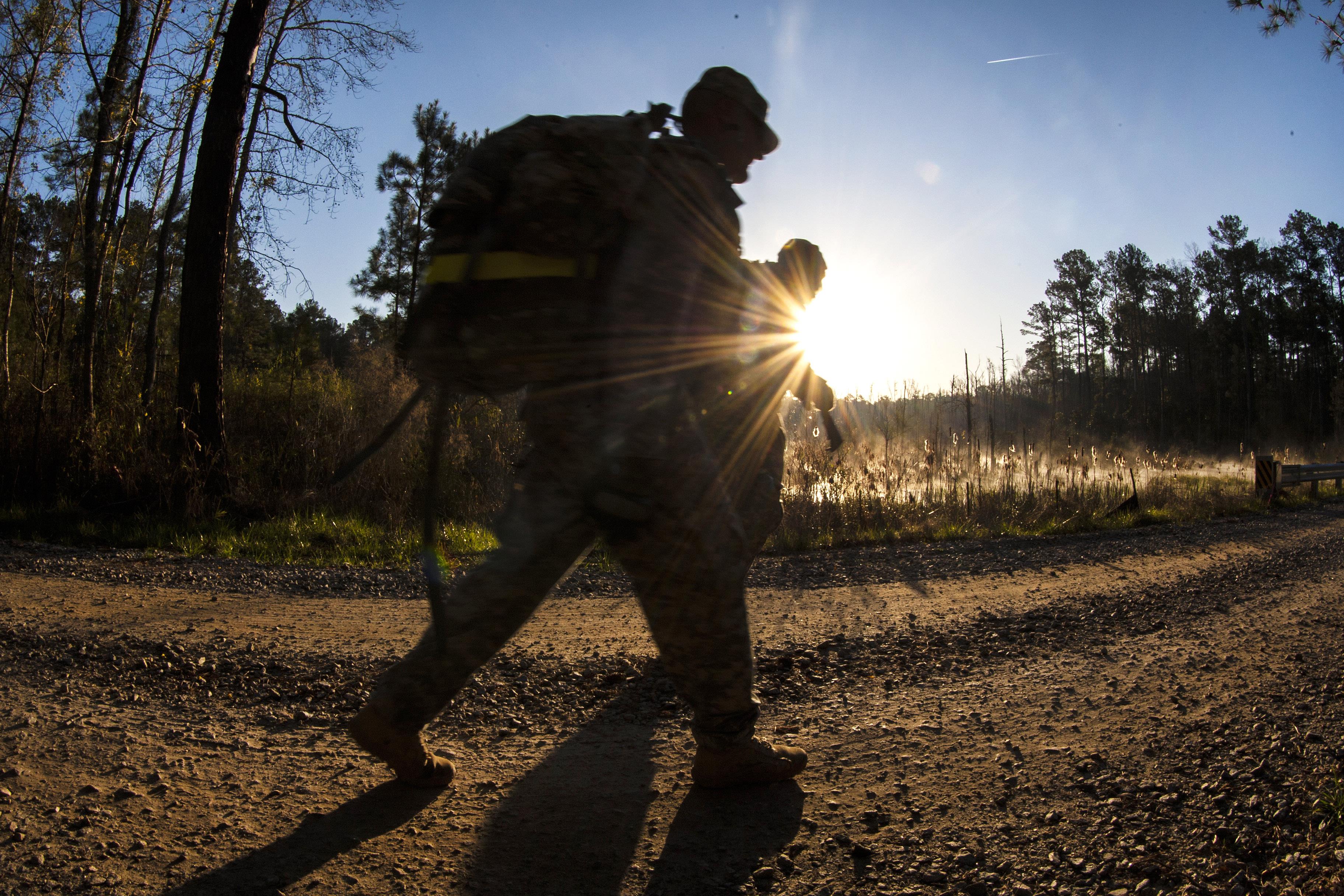 Truth hurts. Maybe that's why we don't use it much. I don't mean that everyone is walking around with lies in their mouths, but how often do we show our real selves? It's dangerous. And painful. And a bad idea. Others could use your truth against you, and in a world where the edge is everything, we can't afford to show our real selves…can we?
There is something therapeutic, unburdening about walking the path of painful truth. After some time, it makes us feel like a weight has been lifted. It makes us seem more alive. We're no longer carrying secrets. We're no longer hiding something from the world. I've been amazed, at times, at how easy it is for a veteran to come in and talk to me as a mental health counselor. In many ways, even most ways, I'm a complete stranger. They've never met me before, I'm no one to them. Sure, maybe they've heard about me from another veteran, or read something or watched something or listened to a podcast. But at the end of the day, they don't know me.
One of the challenges is the fact that we are so used to not-truth. I don't mean fake or false, but fantasy. We're used to watching movies and TV shows where no one ever says "um" or "uh," or comparing ourselves to someone else's online persona. That's when we start to doubt ourselves, our ability to accomplish what we want. We have to present ourselves as this perfect thing, which doesn't actually exist.
By way of example, my buddy and fellow Change Your POV Podcast Host, Eddie Lazzari, engaged in a bit of honesty recently. In addition to one of the co-hosts of the CYPOV Network flagship show, he and Bennett, his co-host, produce a daily series of short podcasts about random thoughts they have. It is sometimes insightful, often funny, but this time, it was the truth:
Do you have to do honest the way Eddie did, publicly? Of course not. I didn't realize he was going to talk about our conversation, as much as I didn't realize how much it impacted him. He took a risk, though, one that is probably going to pay off. I did so recently as well, as part of the LinkedIn #LetsGetHonest campaign. One of the many reasons I became a mental health professional? I saw how much service in Vietnam impacted my father. I saw how it impacted my brothers and sisters, and I saw how much it impacted me. Want honest? Check out the post about me being a Wounded Healer.
So how do you do it? Here are some steps you can take to get on the path:
Start By Being Honest With Yourself
Honesty isn't going to get out if it's not in you first. A lot of times, this starts with awareness; as Eddie mentioned in his podcast, he had nothing against veteran mental health, but never considered it for himself. Once he got talking, though, it was hard to stop. Being honest about what bugs you, what doesn't bug you, all starts with self reflection. As another one of our co-hosts, Jeff Adamec, said recently, the worst kind of lies that we tell are the ones we tell ourselves. We tell ourselves we're ready for something, when we're really not. Alternatively, we think we're not ready for something, but we actually are. We are oblivious to how our spouse, or our children, or our parents are feeling. The first step in harnessing the power of painful truth? Realize that there's truth in you to be told.
Share Your Truth with Someone
I consider every moment given to me by a veteran as an honor. Trust is a key component of what I do. Eddie had a thought, like he said, and called me up out of the blue one day. He might not have thought of talking about some of this stuff when he called me, but at one point, he decided to go ahead and speak some stuff out. Because of trust. While we are partners in a project together, we didn't know each other this time last year. Our shared deployment experiences, which included combat and shared location, might have helped, but somehow there was enough trust there for him to bring it out.
That's the next step after self-reflection…sharing with someone you trust. Maybe it's your spouse, and, then again, maybe it's not. Sometimes, it's easy to be honest with someone you don't have an intimate relationship with. Several years ago, I participated in a group where military spouses could come ask questions about their service member's mental health. They could ask me questions that they thought they couldn't ask their husbands…and I could answer them, because they weren't my wife! It might have been a hard conversation to have with someone I love, but easy to have in a non-judgmental environment. Regardless of who you talk to, getting it out is the important thing.
Push Through the Pain
Just like getting back into the gym, or hitting the track again, is going to bring on a bit of soreness, but you know that it's part of the price to reach your goals. Sometimes the truth is painful to you, or to others. Sometimes just acknowledging the truth can be painful, because we're not used to it. It's like using a different set of muscles. A while ago, while I was still active duty (and about ten years younger, and much, much lighter) I used to run one half-marathon a year. Once, I was on temporary duty in Delaware, and I was training for a half marathon in Annapolis; I was probably running thirty miles a week or so. The unit I was with played a pickup game of football one day, and the next day I woke up sore!
 I used a totally different set of muscles in an entirely different way…the stop-start and quick takeoff of football was much different than what I was used to. I wasn't used to it…but I pushed through it. Just like Eddie did in his podcast, it was uncomfortable to talk about this stuff…but he didn't let the discomfort stop him.
Get to a Place of Peace
This is where you will eventually get to. Peace. A post-military life, not filled with pain or discomfort, but one of peace. If you're no longer in the military, your war is over. The current wars, and those of the future, belong to someone else. Spending time hoping for another shot is an exercise in futility, and a sure way to disrupt peace. You'll find that, once you start being honest with yourself, sharing with others, and pushing through the pain, you will get to a place where the ghosts no longer haunt you. That's the ultimate goal. You've served your watch, and done so with honor. No need to continue the struggle.
Thank YOU for the inspiration, Eddie.
The Head Space and Timing Blog is supported by the Colorado Veterans Health and Wellness Agency, a 501(c)3 Nonprofit in Colorado Springs, Colorado. The goal of the CVHWA is to provide military culturally competent mental health counseling to veterans and their spouses, regardless of characterization of discharge, time of service, or era of service. Our vision is to assist veterans to identify and remove barriers to their mental, physical, emotional, and behavioral wellness. For questions or inquiries, contact us!