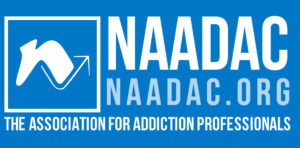 Thank you for attending the NAADAC Webinar,
For more information regarding the Comprehensive Veteran Mental Health Model, see below
Further Reading and Listening
www.veteranmentalhealth.com/ptsd/
www.veteranmentalhealth.com/tbi/
www.veteranmentalhealth.com/emotion/
www.veteranmentalhealth.com/substance-abuse/
www.veteranmentalhealth.com/purpose-meaning/
www.veteranmentalhealth.com/moral-injury/
www.veteranmentalhealth.com/needs/
www.veteranmentalhealth.com/family/
REFERENCES
Adams, D. L. (1995). Health issues for women of color: A cultural diversity perspective.
DeBruyne, N. F., & Leland, A. (2015). American war and military operations casualties: Lists and statistics. Congressional Research Service Washington United States.
Meyer, E. G., & Wynn, G. H. (2018). The importance of US military cultural competence. In Military and Veteran Mental Health (pp. 15-33). Springer, New York, NY.
Polusny, M. A., Martyr, M. A., Erbes, C. R., Arbisi, P. A., Kramer, M., Gibson, E., & Oleson, H. (2016). Prevalence and risk factors for post-traumatic stress disorder symptoms among National Guard/Reserve Component Service members deployed to Iraq and Afghanistan. Comprehensive Guide to Post-Traumatic Stress Disorders, 455-487.
Prosek, E., Burgin, E., Atkins, K., Wehrman, J., Fenell, D., Carter, C., & Green, L. (2018). Competencies for Counseling Military Populations. Journal of Military and Government Counseling, 87-99.
Redmond, S. A., Wilcox, S. L., Campbell, S., Kim, A., Finney, K., Barr, K., & Hassan, A. M. (2015). A brief introduction to the military workplace culture. Work, 50(1), 9-20.
Smith, A. (2018). "My Understanding… Has Literally Changed": Addressing the Military-Civilian Gap with an Academic-Community Engagement Project. Journal of Veterans Studies, 3(1), 1-17.
Truusa, T. T., & Castro, C. A. (2019). Definition of a veteran: the military viewed as a culture. In Military Veteran Reintegration (pp. 5-19). Academic Press.
US Department of Defense. (2017). Population representation in the military services.
Weiss, E., & Coll, J. E. (2011). The influence of military culture and veteran worldviews on mental health treatment: Practice implications for combat veteran help-seeking and wellness. International Journal of Health, Wellness & Society, 1(2), 75-86.
Do you want to learn more about Veteran Mental Health? Check out the two Head Space and Timing Books
▬▬▬▬▬▬▬ SUBSCRIBE ▬▬▬▬▬▬▬
Click Here to Subscribe to the Head Space and Timing Blog!
▬▬▬▬▬▬▬ STAY CONNECTED WITH DUANE▬▬▬▬▬▬▬
*** Use & search hashtag: #VeteranMentalHealth ***
Email Address → duane@veteranmentalhealth.com