Every year, the Department of Veterans Affairs holds a Mental Health summit in every state in order to talk about the state of mental health in the community. This year, Family Care Center, LLC and the Colorado Veterans Health and Wellness Agency are proud to be able to participate in a collaborative event intending to bridge the gap between the services that the Department of Veterans Affairs can provide, the services community providers have available, and the needs of the veterans in our communities.
The CEO of Family Care Center, Dr. Charles Weber, will be providing the Keynote Address for the summit. His experience in all aspects of topics of military and veteran mental health, including the primary information being discussed at each of the presentations, will provide an excellent overview of the current state of Veteran Mental Health in the Pikes Peak Region.
For an overview of the event, see the agenda below. Click on the picture or go here for a printable version: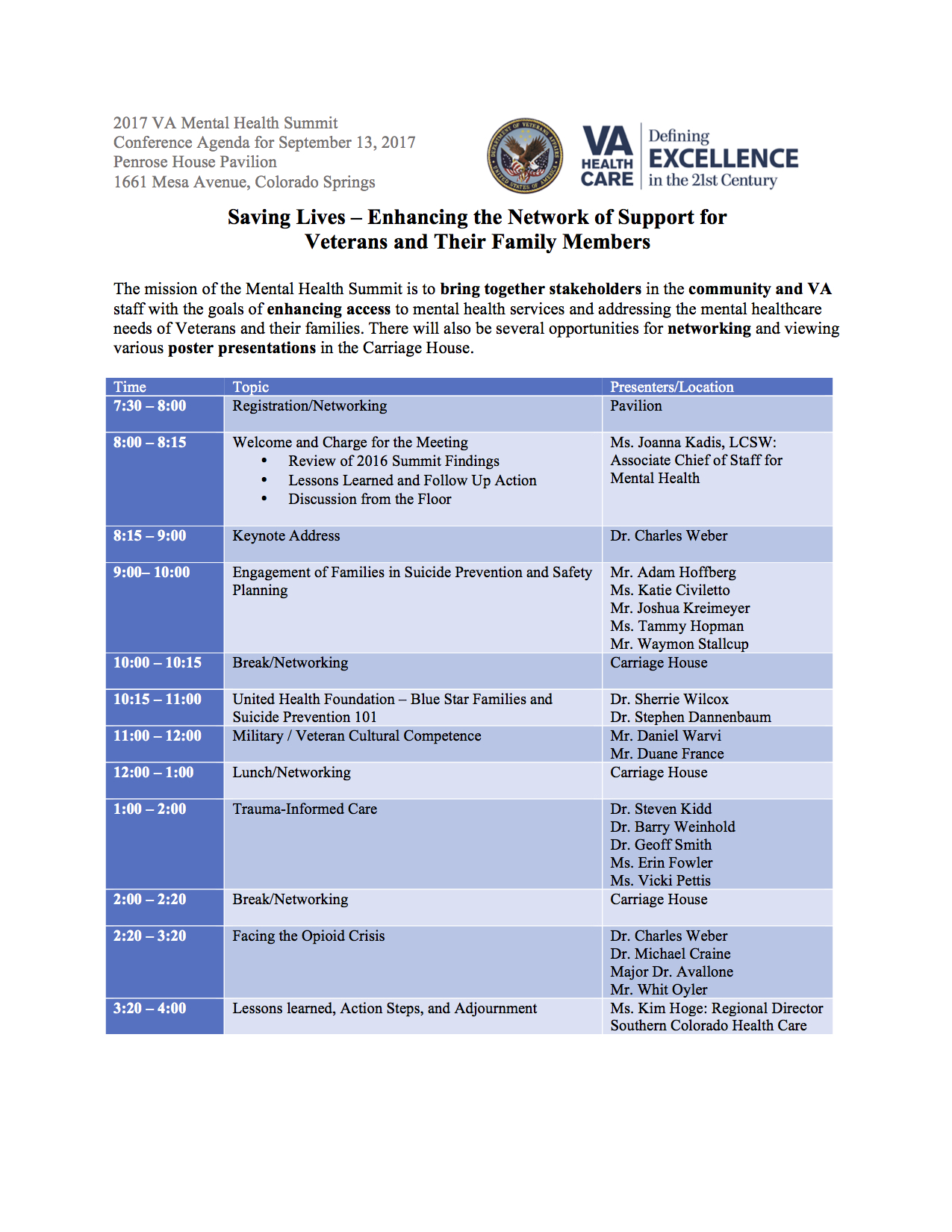 We are pleased to be able to participate in such an important event. Please join us, if you can, at the Penrose House Pavilion at 7:30 on 13 September. We look forward to seeing you there!