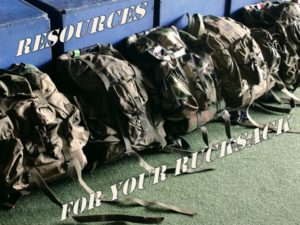 In order to ensure that the Head Space and Timing community is providing the most support possible to veterans, their families, and those who support veterans, we offer weekly posts that highlight free resources for veterans.  This is important to us: in our opinion, veterans should not have to pay for their mental health care. That's not to say that those providing the care should work for free, as mental health and wellness professionals that spent considerable time and effort receiving clinical training and developing their skills, and should be compensated appropriately. Instead, it is important to find other resources available, such as Insurance (with or without co-pay), the Choice Program, or grant-based or scholarship-based programs, which will enable to counselor or therapist to meet with the veteran. That is the goal of this series of posts.
There is a national Nonprofit that is dedicated to providing veterans access to clinical mental health counseling services, the Give An Hour program. From the Give An Hour website, here is their goal in their own words:
The organization's mission is to harness the expertise and generosity of volunteer mental health professionals capable of responding to both acute and chronic conditions that arise within our society.

Give An Hour connects with licensed mental health professionals from around the country in order to provide mental health counseling services to veterans, their families, and those who support them. A community provider can register with GAH if they would like to be considered as part of the program, and the agreement is that the provider would reserve several slots in their regular schedule for a GAH visiting participant. The program has a rigorous and strict screening process for providers, ensuring that those seeking care are receiving care from licensed and military-informed participants.
A unique aspect about GAH is the removal of many of the restrictions that some other organizations have. There is no requirement that the veteran must have been deployed to combat, there is no restriction on the amount of time the veteran has served, when the veteran served, nor (to my knowledge) a restriction on the characterization of discharge that the veteran received. There are also no restrictions on the services for veteran's families; one of the most significant gaps in service for veterans is the support for those who are in their immediate support network. Spouses, children, parents, anyone who cares for or is cared for by a veteran and is related in some way can access these services. The relationship with the veteran is however it is defined by the veteran…unwed spouse, grandparent, half-brother on the mother's side, anyone who is affected by the veteran's service can receive care.Take a look at this Give An Hour video for more information:
I often receive inquiries from users on this site about how to access mental health services outside of Colorado. Give An Hour is often the first resource I access to determine if there are services available for that veteran or family member. I have connected some readers with GAH services in several different locations, and their method of searching for and connecting with providers is pretty simple.
I am personally of the opinion that care for veterans is best served by an outpatient mental health clinic that is staffed with licensed mental health professionals that are trained and experienced in providing care for veterans and their families. A single location where veterans and those who care for them can access services in an environment that understands them. Absent that type of facility in your area, the GAH network of providers is a great resource for those in need.
If you or someone you know is looking for help, and you are unsure where to turn, Give An Hour is an excellent nationwide resource. If you are a mental health professional, and are interested in supporting veterans, then consider signing up to be a Give An Hour provider.
The mental health and wellness of our veterans and those who support them is of extreme importance to me, and many who I talk to. Collectively, each of us can do our part to make a change in how we provider services, and Give An Hour is a resource to do just that.
For more information on this and other programs that provide mental health support to veterans, please visit our RESOURCE page. Please comment below and share with your network in order to join the conversation regarding veteran mental health. You can sign up for updates from Head Space and Timing and follow Duane, a combat veteran and mental health counselor, on Facebook, Twitter and LinkedIn.