This article was originally published in the November issue of Counseling Today. Counseling Today is the official professional publication of the American Counseling Association. It was written in cooperation with the Department of Veteran Affairs Suicide Prevention Office.
https://ct.counseling.org/2019/10/suicide-prevention-strategies-with-the-military-affiliated-population/
Thank you, as always, for your support! If you have suggestions or questions, don't hesitate to let me know! Reach out to duane@veteranmentalhealth.com with your feedback!
---
Do you want to help offset some of the costs of the Head Space and Timing Blog and Podcast? Want to show your appreciation and support? You can put some paper in the tip jar by going here or clicking the button below
---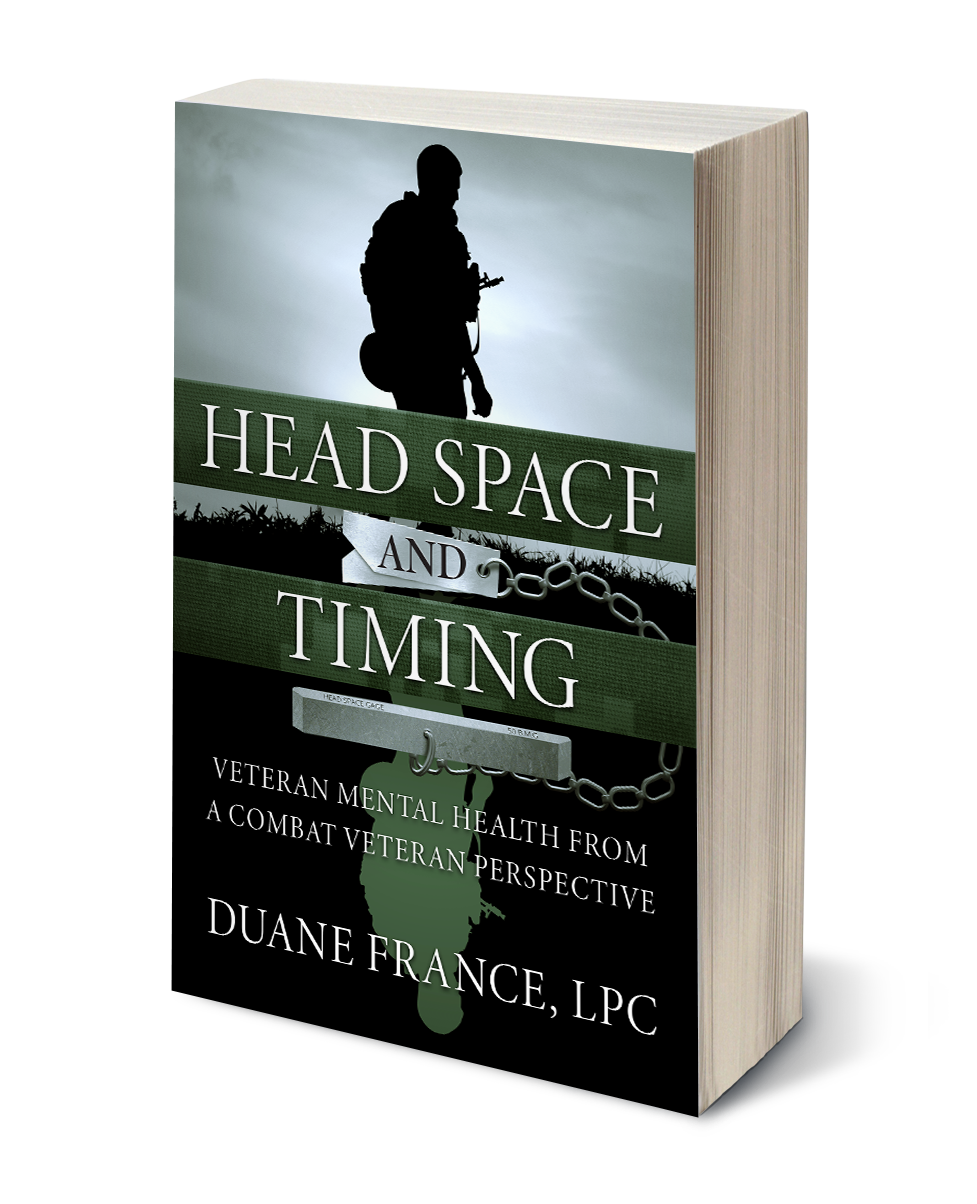 Want to learn more about veteran mental health? The first HS&T Book has recently been released in paperback. Click on the image to the left or this link to purchase the book. See what people are saying about it: This compilation of Duane's work is key and essential to anyone working with Soldiers and Veterans. Duane provides a senior NCO's perspective with unmeasurable experience and knowledge on top of his natural gift for seeing numerous levels of humanality and the challenges faced by those who have served our country. I highly recommend it! – A.C.