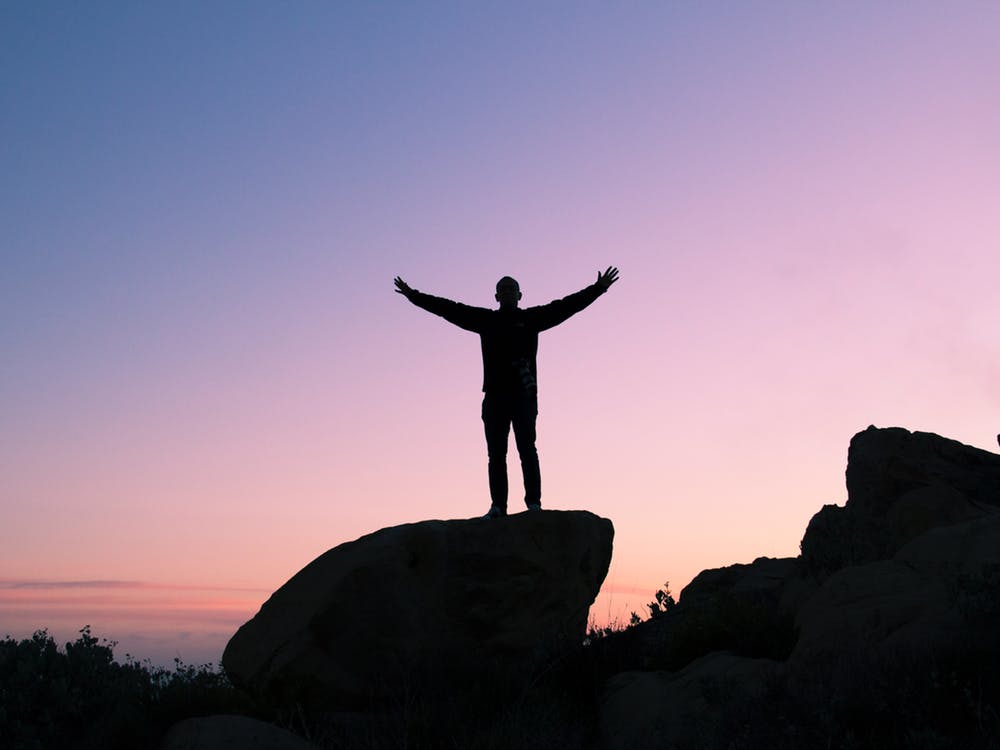 "When it comes to life the critical thing is whether you take things for granted or take them with gratitude." Gilbert K. Chesterton
How often do we spend time considering how grateful we are for things in our lives? There is a benefit to gratitude; we can be silently pleased for the blessings that we have, and we can express our gratitude in hundreds of ways. As a combat veteran, I am especially aware of the presence of gratitude, and the necessity of focusing on it in my life.
As a mental health professional, I try to help the veterans I work with express gratitude as well. This can be challenging, especially when the veteran doesn't see much to be grateful for. It is in those moments, however, that we have to seek out things to be grateful for. Each of us has the ability to choose how we see the world. Reality is what it is…the absence of a friend, or the presence of an enemy, these can be painful, but they can also be pleasant. If the absent friend's memory is a fond one, and if the enemy is one that we have imagined ourselves, then we can determine our own way of looking at it.
How do you seek things to be grateful for? Of course there are our families, for me that is a source of gratitude that I hope I don't take for granted, as G.K. Chesterton talks about above. And the roof over our heads, the breath in our lungs. These are all things to appreciate, be grateful for, any times and at all times. But I thought that I'd share some personal things I'm grateful for, to give you some ideas.
Babies
Man, am I grateful for babies. I love babies, and especially specific ones: the babies and little kids of my former soldiers. Those that were born, or are being born, after our deployments. I know that I didn't do anything special, but there is a peace in me that knows: this child has been brought into the world, and might not have been had I not done my part. I am grateful for the service of the parents of these children, and grateful for the trust that they had in me and my fellow leaders.
That's one thing that a veteran can look back on during their time in service. Those who you served with, your brothers and sisters: they served, and sacrificed, for the next generation. And then they came home, and began the next generation. There will be generations beyond, who will learn about what their parents did or grandparents did; the idea of that is satisfying to me. I'm grateful to have been able to be a part of their lives, and that they were a part of mine.
Sunrises
There is always a new day. The sun and the moon continue their circuit in the sky; just as a moment follows a moment, the day follows the night. This is something that Little Orphan Annie know…there is literally another day dawning tomorrow. Regardless of how difficult life seems, there are resources to help. They're there, they're ready and waiting to support…we just have to reach out.
As I've said before, and said often, there is a moment that follows us getting punched in the gut. What we do in that moment can define us, but then there is a moment after that which we can recover from…and another, and another. While there may not always be a tomorrow, I prefer to let that end come in it's natural course, and not bring it about myself. It is my solemn hope that my brothers and sisters in service feel the same.
Inspiration
A sense of curiosity is a great thing to have, and I enjoy looking at the world curiously. When I look around at things that veterans are doing, I'm inspired. Veterans are making a difference in their communities, and around the country. Through individual effort in their families, and group effort to help others, veterans are using their experiences in the military to improve their lives and the lives of others. Overcoming very real obstacles in their world, and even obstacles in their own minds, veterans are surviving and even thriving.
What inspires you to do more, to be more? To dare greatly, to make an effort in your lives and the lives of those around you? The gratitude I have for those veterans who are trying to make a difference in the lives of others is great. I'd love to hear what you're grateful for; your gratitude can inspire others. As Albert Schweitzer said,
 "At times our own light goes out and is rekindled by a spark from another person. Each of us has cause to think with deep gratitude of those who have lighted the flame within us."
The Head Space and Timing Blog is supported by the Colorado Veterans Health and Wellness Agency, a 501(c)3 Nonprofit in Colorado Springs, Colorado. The goal of the CVHWA is to provide military culturally competent mental health counseling to veterans and their spouses, regardless of characterization of discharge, time of service, or era of service. Our vision is to assist veterans to identify and remove barriers to their mental, physical, emotional, and behavioral wellness. For questions or inquiries, contact us!