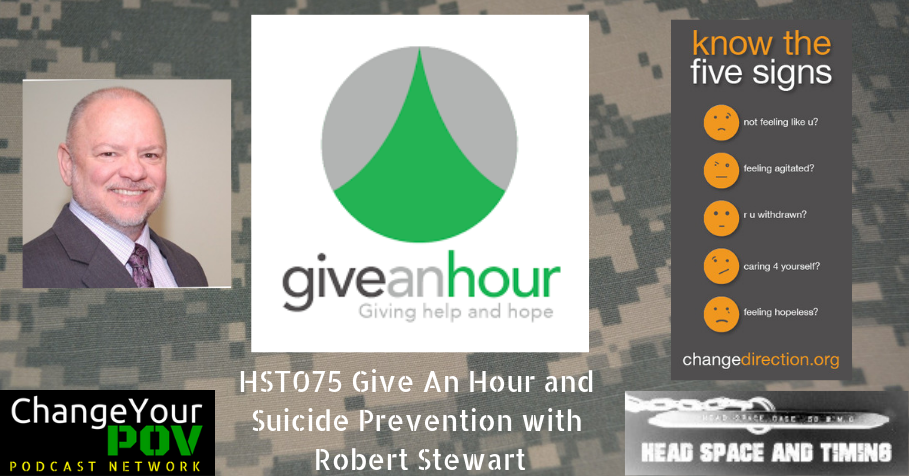 Summary:
Rob Stewart joined Give an Hour in March 2014 as the Project Coordinator in the Detroit, Mich., area for the Wins for Warriors initiative. Rob retired from the military in 2009 as a Master Sergeant after having spent almost 12 years in the U.S. Army as an Indirect-fire Infantryman and his last 8 years on active duty with the Michigan Army National Guard as a Recruiter and as the Operations and Training Sergeant for a field artillery battalion. He served and trained overseas numerous times and completed one tour of duty in Iraq in 2005. Rob is a 2009 graduate of Columbia Southern University with an MBA in Project Management and a 2006 graduate of Columbia Southern University with a BA in Human Resources Management. He comes to Give An Hour after having spent 3 ½ years with the Detroit VA Medical Center as a Human Resources Specialist. Prior to working at the VA, he was the Simulations Program Manager for the Michigan Army National Guard as a civilian contractor. He currently lives in Linden, Mich., but whenever he has the chance… he enjoys photography and traveling with his wife.
In This Particular Episode You Will Learn:
Rob's background and experience
Beginning of Give An Hour and the Give An Hour mission
Reducing barriers to accessing mental health treatment
The Campaign to Change Direction
Connecting to other organizations
Links Mentioned in This Episode:
Want to keep up with all of the Head Space and Timing content? Subscribe Here 
You can be sure to find future episodes of Head Space and Timing, and all of the CYPOV Podcast Network Shows, by subscribing through your Podcast player of choice, like iTunes.
Using an app makes subscribing and listening to podcasts (both ours and others) so much simpler. Just subscribe to Change Your POV Podcast within your app and it will automatically update every time a new episode is released.
Do you want to check out Duane's latest book, Combat Vet Don't Mean Crazy? Check it out by finding it on Amazon or finding more about it here:
Please Leave a Review on iTunes – Learn How Here.
Would you like to be a guest on Head Space and Timing? Follow This Link.